< Back to blog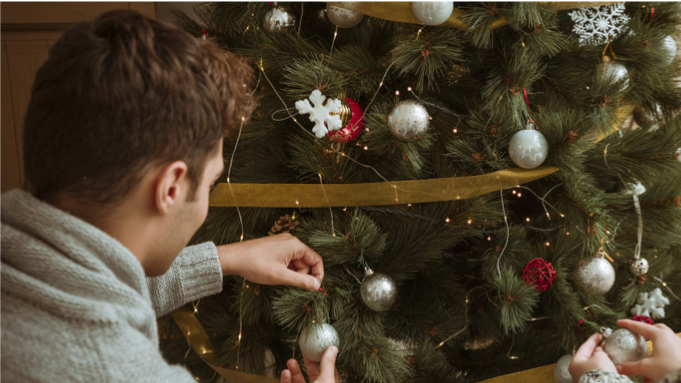 A safe Christmas
Date posted:
16th December 2020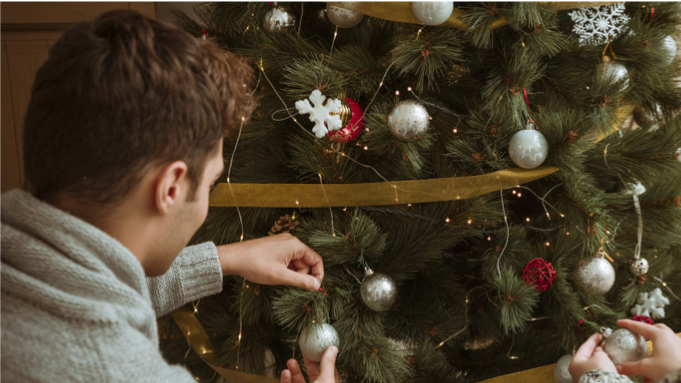 Text
…May your days be merry and bright (but safe too!). Christmas will be very different this year. But we still want to make sure our customers' homes stay safe this Christmas, so please take a few minutes to read these Christmas home safety tips – to make sure a preventable accident doesn't take the fun out of your celebrations!
We will spend hours choosing the perfect Christmas gifts, finding scrumptious food and decorating our homes ready for the big day. But safety may be one of the last things on our minds as we get caught up in the festivities.  
However you choose to celebrate this Christmas, it's important to be aware of the dangers around the home at this time of year.  
Coronavirus (COVID-19): Christmas and the festive period
The safest way to celebrate Christmas this year is to celebrate with your own household in your own home – and as far as possible to keep any interaction with other households to a minimum. This is by far the safest way to spend this Christmas and keep your loved ones safe.
Christmas bubbles can be formed between 23 and 27 December, to help reduce loneliness and isolation. You do not have to form a bubble if you do not want to – the safest way to spend Christmas is to stay in your own household, in your own home and your own local area.
Read full government guidance for the Christmas period.
Candle Safety
Statistics show more than 50 fires a day are started by candles. Candles should never be left unattended. Follow these safety tips whenever you use candles and decorative lights at home. 
Make sure candles are secured in a fire-resistant holder and away from furniture and curtains. 
Keep loose clothing and hair away from candles/tea lights when they are lit. 
Always leave at least 10cm between burning candles/tea lights and never place them under shelves or other enclosed spaces. 
Put candles out when you leave the room and make sure they're put out completely before you go to bed. 
Never leave burning candles unattended. 
Never burn a candle right down into the holder. 
Use a snuffer or a spoon to put out candles. It's safer than blowing them out when sparks can fly. 
You increase the risk of fire or injury if you move a candle while it is lit. 
Keep candles, matches and lighters away from children and pets. 
Consider using flameless candles. 
Christmas Lights
We've all been there, having the annual argument over untangling Christmas lights! But most people will only use their fairy lights once a year; therefore it's important they are tested prior to being put up again.  Additionally, if your old Christmas lights have been stored uncovered in bad conditions such as the garage all year, it's a good idea to replace them with a newer set.
Here are a few simple precautionary checks to carry out when fitting your Christmas lights:
Always read the instructions and retain them for future use. 
Check that your Christmas lights are not damaged before fitting them. 
Replace failed lamps immediately, making sure you only use replacement lamps of the same type and rating – if lamps are not replaceable, the whole unit may need replacing. 
Ensure all your outdoor lighting is connected to an RCD protected socket, as this reduces the risk of electric shock and fires. Additionally, make sure any electrics outside are plugged into weatherproof sockets. 
Never overload power sockets, this can lead to overheating and fires. 
Ensure you turn your lights off when you are asleep or out of the house, alternatively, put them on a timer to make sure you don't forget.
It is recommended that you use LED lights over traditional filament or lantern lights, this is because:
 They operate at extra low voltage, significantly reducing the risk of electric shock 
They use 80-90% less electricity to run, this not only reduces the risk of overheating considerably, also reducing the amount of electricity used 
They are made of more durable material because there is no filament, reducing the chance of breakage
Remember to give the lights a break – switch them off when you're not there to enjoy them. 
Overloading sockets
One of the most common electrical safety issues at Christmas is the overloading of sockets. We understand that after endless hours of climbing up and down ladders and stairs the greatest relief is finally plugging the decorations in and seeing them light up in all their glory. But, if the socket they're plugged into is unsafe you'll be risking more than just your spare time. Overloading a socket is incredibly dangerous and causes catastrophic fires that could destroy your home and put you (and your family) at risk.
To avoid accidentally overloading a socket you should: 
Be sure to check the rating of any extension lead you are using 
Know the total current rating of the appliances that are plugged in 
As a guide, only use one extension lead per mains socket 
If possible try to avoid block adaptors 
Don't overload sockets and try to avoid the use of extension leads or adaptors – it's easy to trip if you're a bit too merry 
If you are still struggling to determine how safe your setup is you could even try to use the socket overload calculator to help calculate what you are drawing from the socket. That being said, if you are in doubt the safest thing to do is not take the risk. Instead, take the time to run another extension lead from a separate socket.
Christmas Trees
A "real" Christmas tree is a popular choice when it comes to turning your home into a winter wonderland. But, did you know that a real tree can catch fire a lot quicker than a fire retardant artificial one, so consider buying one of the fabulous fakes that are available. 
If you do have a real Christmas tree: 
Make sure that you keep it well watered. Real trees can absorb up to a litre of water a day and it's important that you don't let it dry out. 
Don't spray hairspray on the pine needles to stop them dropping off – it's VERY flammable! 
Keep it well away from heat sources, particularly portable heaters. 
Disposing Of Your Tree
Never put tree branches or needles in a fireplace or wood burning stove. When the tree becomes dry, discard it promptly. The best way to dispose of your tree is by taking it to a recycling centre or having it taken away by a community pickup service. 
Cooking Up A Festive Feast
With a house full of family and friends celebrating Christmas it's easy to get distracted when cooking. But don't leave your cooking unattended.  Watch what you heat, and it's not a good idea to cook when you've had a few glasses of festive cheer! 
 When preparing a meal, wash hands, utensils, sink and anything else that touches raw meat, thoroughly.  And don't forget to reheat leftovers to at least 165˚F. 
New Year's Resolutions
If you're planning to give up smoking, e-cigarettes can help you along the way. But make sure you use the correct charger. If you use a cheap, unbranded one it may be a resolution you regret. 
The message is clear: Enjoy the festive season, but please be CAREFUL.  We want all our customers to have a happy, but safe Christmas in their homes!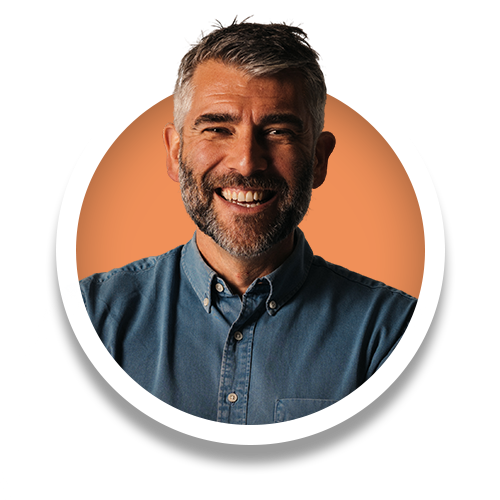 Scott heads up the homes and property services directorate, ensuring customers are safe and their homes are fit for the future.