< Back to blog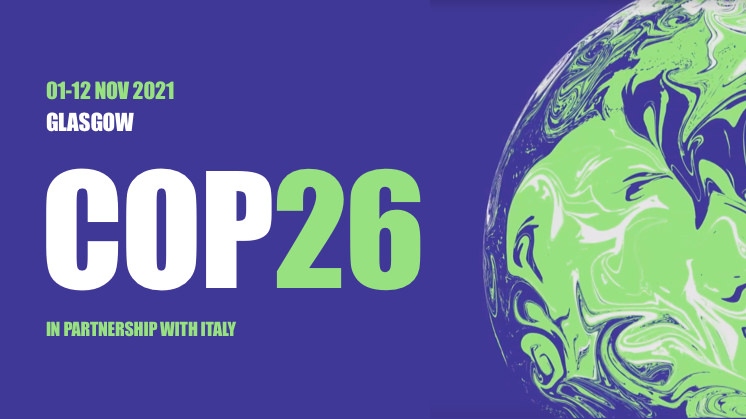 What's going on with COP26?
Date posted:
26th October 2021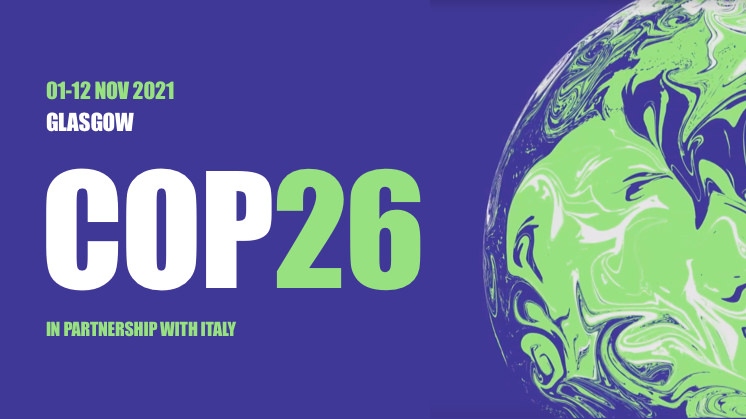 Text
What is COP26? 
The United Nations Framework Convention on Climate Change is an international agreement signed in 1992 by 154 nations, committing them to reducing greenhouse gases. 
The nations who signed up to the agreement (known as 'Parties') meet every year at a global climate summit, to assess the progress each nation is making in dealing with climate change.  
This annual event is called the 'Conference of Parties' (shortened to COP) and is hosted by a different member nation each time. The UK Government will host the next COP, which will take place in Glasgow from 31 October - 12 November 2021. This is the first time the UK has hosted the COP, which was originally scheduled for November 2021 but postponed due to the Covid-19 pandemic. 
Being the 26th annual global climate summit that has taken place since the original agreement was signed; it is known as COP26. 
What happens at COP? 
The conferences are attended by world leaders, ministers, and negotiators but also by representatives from civil society, business, international organisations, and the media. 
Discussions and negotiations take place on the actions needed to be taken under international law to protect the climate system, and to keep humanity, ecosystems and wildlife safe.  
Every year, it is hoped that COP meetings result in agreements between world leaders to take measurable action on tackling climate change. 
Why is COP important? 
Climate change is one of the biggest challenges of our time and it needs to address through global collaboration. 
The world is warming because of fossil fuel emissions caused by humans. Extreme weather events linked to climate change including flood, fires and heatwaves are intensifying, and the past decade was the warmest on record.  
COP provides the opportunity for parties to gather and discuss how best to tackle climate change together. Decisions made at COP have global authority. 
Does COP result in change happening? 
COP21 took place in Paris in 2015.  
This historic conference introduced a legally binding agreement for every country to work together to do the following: 
limit global warming to well below 2 degrees and aim for 1.5 degrees 

to adapt to the impacts of a changing climate 
to make money available to deliver on these aims 

prepare and submit national plans by 2020, setting out how much they would reduce their emissions - known as Nationally Determined Contributions (NDCs) 

Update NDCs every five years to reflect their highest possible ambition at that time 
This agreement, considered to be the most significant global climate agreement to date, was named the Paris Agreement (or Paris Accord) after its host city. 
What's on the agenda for COP26? 
COP26 has four key themes: 
Secure global net-zero by mid-century and keep limit of 1.5 degrees temperature increase within reach. 
Adapt to protect communities and natural habitats. 
Mobilise finance. 
Collaborate to deliver 
Countries will also be asked to bring plans to help the world reach net-zero by the middle of this century. Ultimately, that means phasing out fossil fuels like coal and gas and switching to renewable energy. 
The UK Government would also like representatives to discuss the protection of nature, and the financial investment needed to make real change. 
What will be the outcome of COP26? 
COP26 is expected to be a significant one. It is the first COP since the Paris Agreement in 2015 and will require member nations to state exactly what they are doing towards limiting global warming to 1.5 degrees temperature increase. 
Most countries will set out their plans to reduce emissions before the summit starts so, we should get a sense of whether we are on track beforehand. 
At the end of the conference, some form of declaration with specific commitments is expected, and every country will be required to sign up to it. 
What does COP26 mean for Halton Housing? 
Buildings are the second largest source of emissions in the UK with 90% of homes in England currently use fossil fuels, mainly natural gas, for heating, cooking and hot water. 
The UK's commitment to reaching net-zero carbon emissions by 2050 means social landlords will have to remove any reliance on fossil fuels. 
The Government has set a target of as many existing homes as possible to achieve energy efficiency EPC Band C by 2035; as 44% of all social rented homes in England (approximately 1.8 million) have an EPC Rating below C, this presents a major challenge for the whole sector. 
In addition to dealing with existing homes, new standards are also being introduced that requires all new-build homes to be net zero carbon ready and have low carbon heating systems from 2025. 
Halton Housing takes the decarbonisation agenda seriously and has done a lot of work already in assessing the energy efficiency of stock and operations, and of how we can do more to raise awareness of the climate agenda to help shape the net zero path for our homes and customers.  
Further Information
The UK Government have produced a document to explain COP26 
Greenpeace UK have produced a short video to explain COP26 
We have updated this blog since the COP26 event took place:
Outcomes of COP26 
A new global agreement, the Glasgow Climate Pact, was reached at the end of the two week COP26 summit.
The Glasgow Climate Pact contains agreement on the following matters:
Emissions  - countries agreed to meet next year to pledge further cuts to emissions of carbon dioxide (CO2). This is to try to keep temperature rises within 1.5C which scientists say is required to prevent a "climate catastrophe". Current pledges, if met, will only limit global warming to about 2.4C.
Coal - for the first time at a COP conference, there was an explicit plan to reduce use of coal - which is responsible for 40% of annual CO2 emissions. However, countries only agreed a commitment to "phase down" rather than "phase out" coal after a late intervention by China and India.
Developing countries - the agreement pledged to significantly increase money to help poor countries cope with the effects of climate change and make the switch to clean energy. There's also the prospect of a trillion dollar a year fund from 2025 - after a previous pledge for richer countries to provide $100bn (£72bn) a year by 2020 was missed.
Fossil fuel subsidies - world leaders agreed to phase-out subsidies that artificially lower the price of coal, oil, or natural gas.
Other pledges made at COP26:
The world's biggest CO2 emitters, the US and China, pledged to cooperate more over the next decade in areas including methane emissions and the switch to clean energy.

Leaders from more than 100 countries with about 85% of the world's forests promised to stop deforestation by 2030.

A scheme to cut 30% of methane emissions by 2030 was agreed by more than 100 countries.

Financial organisations controlling $130tn agreed to back "clean" technology, such as renewable energy, and direct finance away from fossil fuel-burning industries.

A new alliance that commits countries to setting a date to ending oil and gas use, and halting granting new licences for exploration, was launched
Net Zero Pledges
More than 130 countries have pledged to reach net zero emissions before 2050.
China - currently the biggest producer of CO2 in the world - says it's aiming for "carbon neutrality" by 2060. It hasn't set out exactly what this means or how it will get there.
Russia - the third-largest producer of oil worldwide - has also pledged to reach net zero by 2060, although its draft commitment hasn't been legally ratified.
India - the world's fourth biggest emitter of CO2 after China, the US and the EU - has promised to cut its emissions to net zero by 2070.
More information: What was achieved at COP26?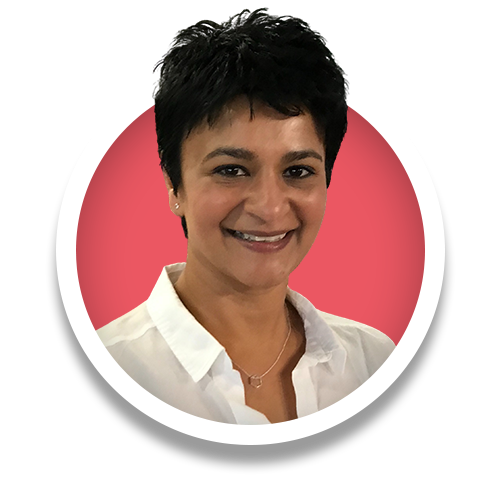 Written by
Georgina Patel
Georgina leads on our decarbonisation and sustainability agendas in our goal towards achieving Net Zero - whether it's retrofitting our existing homes or ensuring the new homes we build meet the required standard.