< Back to news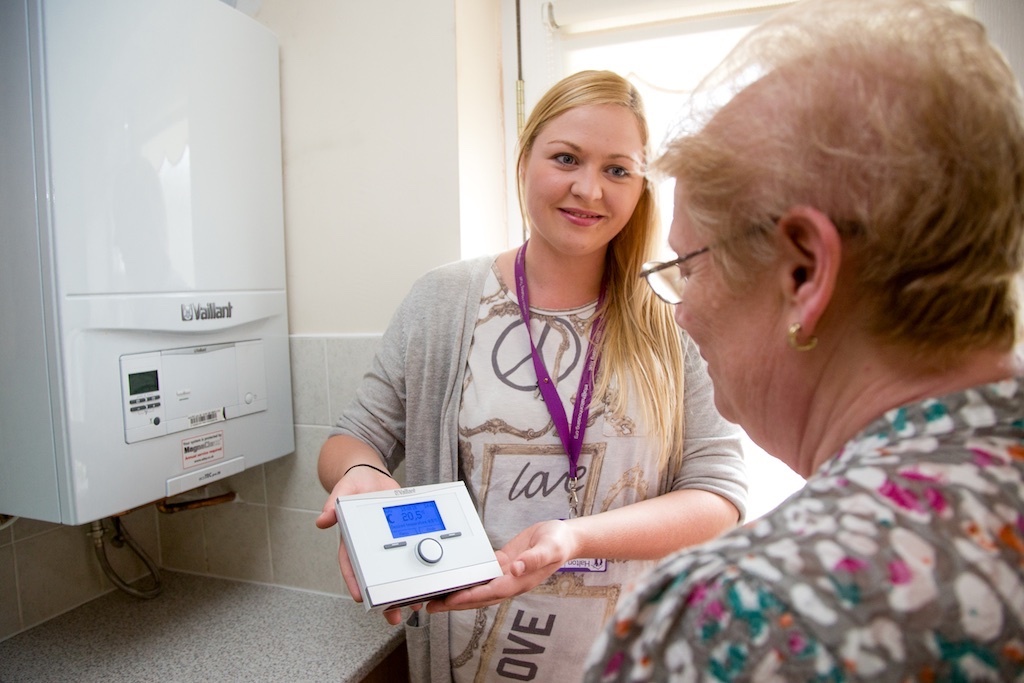 Fixing your boiler
Date posted:
1st January 2021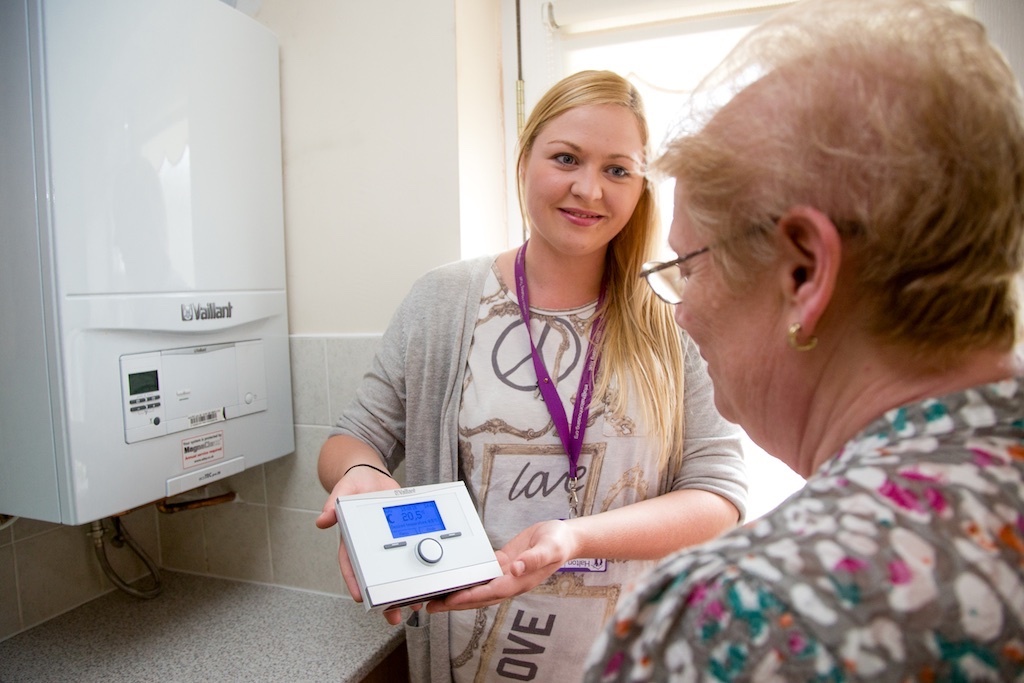 Text
We all have issues with our boiler from time to time, but it's not always necessary to contact us to fix problems with your boiler. Sometimes a boiler problem can be solved with a quick DIY fix.
Quick fixes you can do to try and fix your boiler problem:
Resetting your boiler
Often, a boiler can be returned to normal working order by resetting it. This is done by pressing the button or turning one of the thermostats to reset for 3 seconds before turning the stat back up.
If your heating isn't coming on and you've checked the power supply and pressure you may need to reset the boiler.
It's a very simple and safe thing for you to do in your own home and there's no need to contact us.
Follow these simple instructions to reset your boiler:
Refer to your boiler manual
Push the reset button for three seconds
Wait 2 – 3 minutes, the boiler should fire up
Repeat twice if the first attempt fails
If the reset button is protected by casing, do not attempt to reset the boiler yourself, contact us
If the boiler still fails to fire up on the third attempt, double check the gas supply. If this is fine, it looks like you have a fault with the boiler and should contact us.
Loss of pressure
If your heating is not working, this could be because of a loss of pressure in your boiler. You can find the water pressure indicator on the front of your boiler, this should read between one and two bars of pressure. If the indicator is below one, then your water pressure is too low.
Re-pressuring your boiler is an easy job that you can do at home yourself. To top up your system and increase the water pressure you will need to find the filling loop on or near your boiler, this can usually be found underneath your boiler and looks like a silver flexible hose with small valves at each end.
Once you have located your filling loop make sure the boiler is switched off before you perform any work. You should also make sure that the valves at each end of the hose are securely attached.
Open both valves to allow the mains water into the system, the valves can be opened by tap handles or by using a flat head screwdriver. Once you have opened the valves you should hear water filling the system, keep an eye on the indicator and once it hits 1.5bar close both valves.
Once your boiler is at 1.5bar, turn the boiler back on and your heating should work. If you have to do this regularly or the pressure immediately drops please contact us to investigate.
No heating
If your heating isn't working, check:
there's enough credit in the gas/electricity meter (this is very common)
the power supply to your boiler and programmer is switched on your programmer settings – your clock programmer might need adjusting to the correct time (24hr clock) if it has been turned off or the clocks have changed recently
the room thermostat is set to the right setting (around 21⁰C). Your heating won't come on unless the thermostat is set higher than the current room temperature. If you have a wireless device, check for battery low sign & replace as necessary
your thermostatic radiator valve is working. If you have turned the dial to the * symbol, it will not allow the radiator to become hot
if there has been a power cut – when the power is off the gas central heating won't work. This is because the system, even though it is operated by gas, still needs electrical power to run it. If the electricity supply has been off for a lengthy period of time the timer/programmer clock may need to be reset using the 24hr clock.
No hot water
If you have cold or lukewarm water coming from your tap, check:
If you have a conventional boiler
if someone has run a bath or used a lot of hot water; if so, wait at least 30 minutes for the hot water cylinder to heat up again
your clock programmer, it might need adjusting to the correct time (24hr clock) if it has been turned off or the clocks have changed recently
the thermostats for your boiler and cylinder are set correctly
If you have a combination boiler
if you have turned the hot water tap too far open. Turn the tap down to reduce the water flow until the temperature increases to a satisfactory level
that the boiler has not been switched off; this might be shown as a red light on the switch next to your boiler or programmer
your boiler thermostat is set correctly
Contact us if your hot water still isn't working after following the above advice.
A different action is needed depending on the type of boiler you have.
Thermostat not working
Issues with your boiler can often be down to a broken thermostat that won't work. There are various reasons this could be the case, including if the machine is not properly adjusted. We've highlighted some of the most common fixes you can do yourself.
Batteries
Other times it could be down to wiring, or simply the fact that the batteries need changing.
Dirty thermostat
It is possible that a thermostat that is not working correctly is just dirty.
Cleaning the thermostat will allow the mechanism to work properly, and regular cleaning is important to protect against long-term damage.
If you can remove your thermostat's cover try using a vacuum on a gentle setting or a very soft brush to clean the area.
Adjust the settings
You should set your thermostat to the 'longer' setting to keep the heating on longer, which is done by moving the switch in the direction indicated on your thermostat.
Move the switch in the other direction if the heating should turn off sooner.
Check the thermostat is placed properly
Where a thermostat is situated can make a big difference as to how effectively it works.
Thermostats need to be in the right place to correctly measure the heat in your home.
Move your thermostat away from any source of heat such as a radio, a computer, the television or an inefficient lamp.
The same goes for if the sun shines on your thermostat all day. This means the thermostat will incorrectly read the room as hotter than it is, and the furnace will be switched off unnecessarily.
Frozen pipes
In cold weather, the condensate pipe outside your home can freeze, which prevents the boiler from firing up.
This common problem can be fixed by warming up the condensate pipe with warm water.
This video from British Gas shows you how do this safely:
If you have a Vaillant boiler and it is flashing with either a F28 or an F29 code, follow the information provided on the Vaillant website.
In most cases, one of the above steps should solve the problem and get your heating back up and running again. However, if it still isn't working, contact us and we will arrange an appointment for an engineer to visit your home.
Cold weather
We've had some extremely cold winters over the last few years, which have caused frozen and burst pipes. When these severe conditions happen we may be called out to a higher number of calls than usual and it may take us longer to fix problems.
Our gas team work around-the-clock to respond to customer demand. Halton Housing is committed to delivering essential and urgent services to customers at all times.
We will respond to all customers, but visits by the gas team to customers homes may take longer than usual. We ask customers to be patient at this time.
 If you do not feel confident or able to complete any of the above yourself please contact us to report a repair.