< Back to news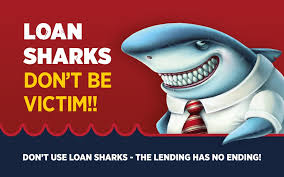 Loan Sharks - Advice and Guidance
Date posted:
1st January 2021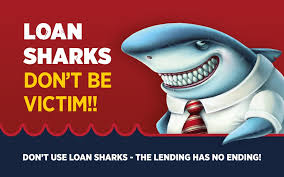 Text
Loan sharks are illegal moneylenders who often charge very high interest rates. You can check if a company is authorised to lend money and report loan sharks anonymously.
Sometimes spotting a loan shark can be difficult BUT it's worth knowing what signs to look for because the effect that loan sharks can have on ordinary people's lives can be massive.
A Loan Shark:
Does not provide paperwork
Refuses to tell you the interest rates or how much you still owe
Increases the amount you owe even if you are making regular payments
Takes items as 'security'. Even passports, bank cards, or driving licences
Is intimidating or violent
Reporting a loan shark
If you have been approached by someone you think is a loan shark, you need to report them and contact the police if you are in immediate danger.
For safe, confidential help or to report a loan shark, call the Illegal Money Lending Team on 0300 555 2222 (24hr) or visit www.stoploansharks.co.uk to make a report.
'Shark' - an interactive film about Loan Sharks 
The England Illegal Money Lending Team are proud to launch a new interactive film 'SHARK' showing the dangers of loan sharks on social media created by the Perception Theatre Company. It's part of a drive to educate young people about the risks associated with borrowing from loan sharks on social media.
Find out more and watch at www.perceptiontheatre.com/shark.
Check if a lender is registered
You can search the Financial Services Register for companies and individuals authorised by the Financial Conduct Authority (FCA).
Alternatives to loan sharks
If your income is low, you have a poor credit rating or you only need a small amount for a short while, there are reputable lenders you can turn to instead of loan sharks.
Credit unions
Look into borrowing from a credit union - although you will have to become a member and they might ask you to save an amount before you can borrow. Visit Halton Credit Union to find out more.
Dealing with debt
If you're thinking about using a loan shark because you can't borrow money anywhere else, there are a number of organisations which offer free debt advice.