< Back to news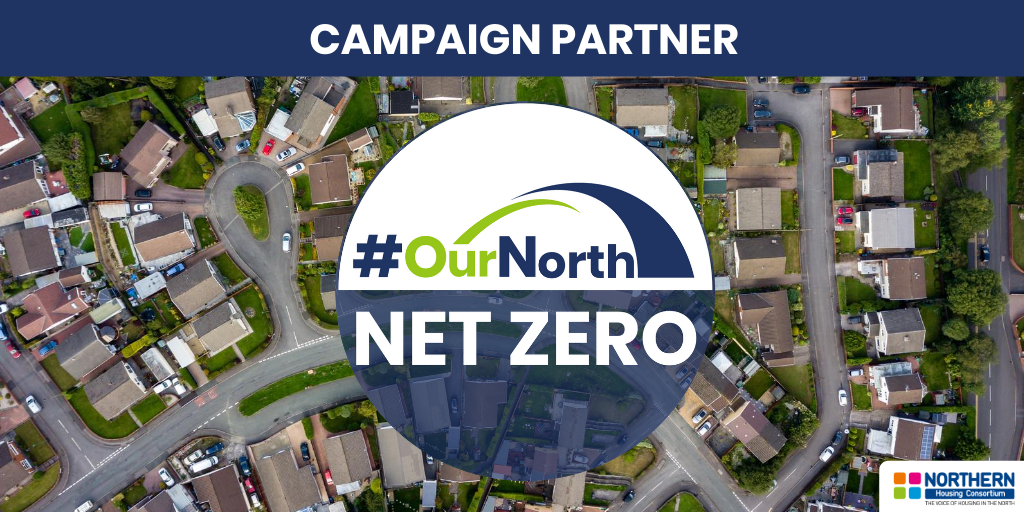 #OurNorth Net Zero partnership
Date posted:
11th February 2021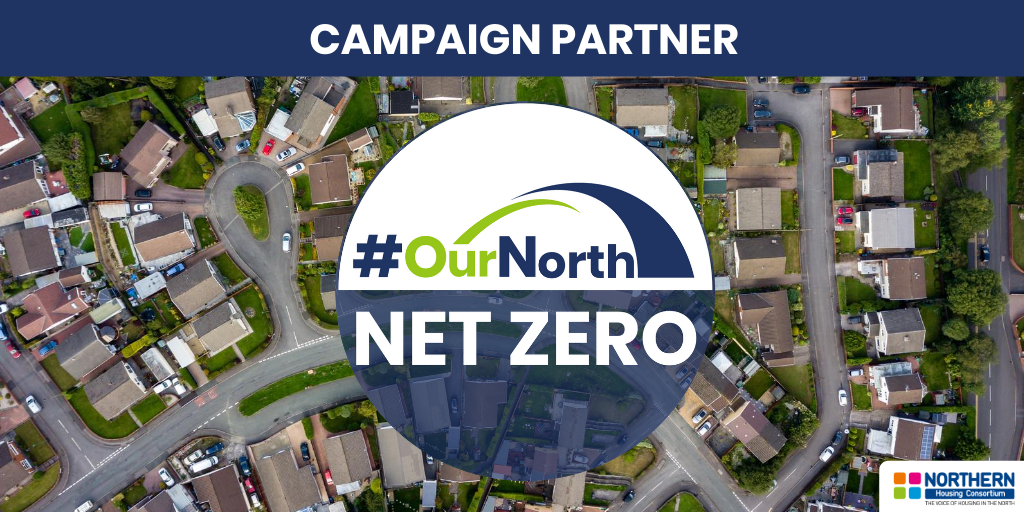 Text
As a forward-thinking, pioneering housing association with a firm commitment to decarbonisation and a greener, healthier future,  we're delighted to have become a Campaign Partner of the Northern Housing Consortium's #OurNorth Net Zero campaign.
The Northern Housing Consortium (NHC) is a membership body representing the views of over 90% of housing providers across the North of England, including councils and housing associations.
#OurNorth Net Zero will help NHC members tackle the climate crisis through a mix of groundbreaking research and education, alongside influencing work with key politicians and policy makers.
#OurNorth Net Zero events will help members build connections and knowledge so that they can confidently and efficiently upgrade their homes.
Scott Murray, our Director of Homes says,
"We're so pleased that the NHC have chosen to champion these initiatives.  Whilst many of our homes already meet EPC C, we recognise that there is so much more that needs to be done.  This is going to be the difficult part and the sooner we come together to scope out viable solutions, using our collective knowledge and scale, the sooner we will see the required impact.
Halton Housing can add real value to this.  In recent years we have been working on the SMETER project, which aligns really well with the evidence tool programme. Like many other organisations, we are currently repurposing our Environmental and Sustainability strategy to ensure that it closely aligns with this agenda".
What is Our North Net Zero hoping to achieve?
The Consortium's influencing activity will help the North secure the policy and resources needed to renew existing homes. This decarbonisation of social housing stock in the North of England will improve the lives and health of millions of people, creating tens of thousands of jobs and make a significant contribution to Government priorities on levelling-up and reaching Net Zero.
Speaking about the partnership, Northern Housing Consortium Chief Executive Tracy Harrison said:
"The climate crisis is very real and with a quarter of the North's carbon emissions coming from homes housing definitely has a role to play in making a better future for everyone. Thanks to our Campaign Partners like Halton Housing, who support our vision for a Net Zero North we are able to run a comprehensive programme for our members that will help councils and housing associations in our communities undertake vital action with confidence."
For further information about #OurNorth Net Zero visit www.northern-consortium.org.uk
#OurNorth Net Zero is supported by Campaign Partners Halton Housing, Liverpool City Region Housing Associations, Thirteen, and Together Group.