< Back to events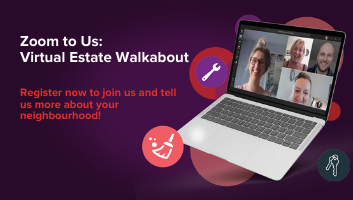 Zoom to Us: Pre-Walkabout Customer Zoom Meeting - Town Centre
Location:
Virtual Online Event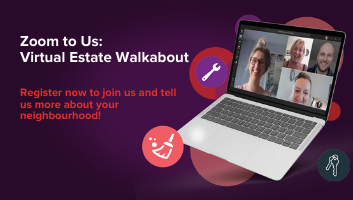 Text
Can't make an estate walkabout in your area? Don't worry, instead why not join us on our virtual estate walkabout for your neighbourhood!  
Our virtual estate walkabout offers you the chance to talk to colleagues from Halton Housing including your Neighbourhood Officer to discuss issues about your estate or anything else relating to your home or tenancy. 
You can also raise any issues that might need to be tackled in your neighbourhood such as repairs to grounds and communal areas, or incidents of fly-tipping. 
We're often joined alongside our partners like the police and the council. 
Need to speak to us in private? We've got you covered. 
 
We have "private rooms" available within Zoom should you wish to discuss a private matter with a member of staff. 
So, please come along and have your say. You can stay on the call for 5 minutes or 25 minutes – we are flexible. We just want to hear from you. 
To join us on our Zoom to Us: Virtual Estate Walkabout, please register your details.  

Register Here

Our Customer Engagement Team will then check and verify these details. You will receive an email the day before the event is scheduled to take place with the relevant Zoom links. 
For more information email involved@haltonhousing.co.uk.

So, come along for a chat. We hope you can join us!