< Back to events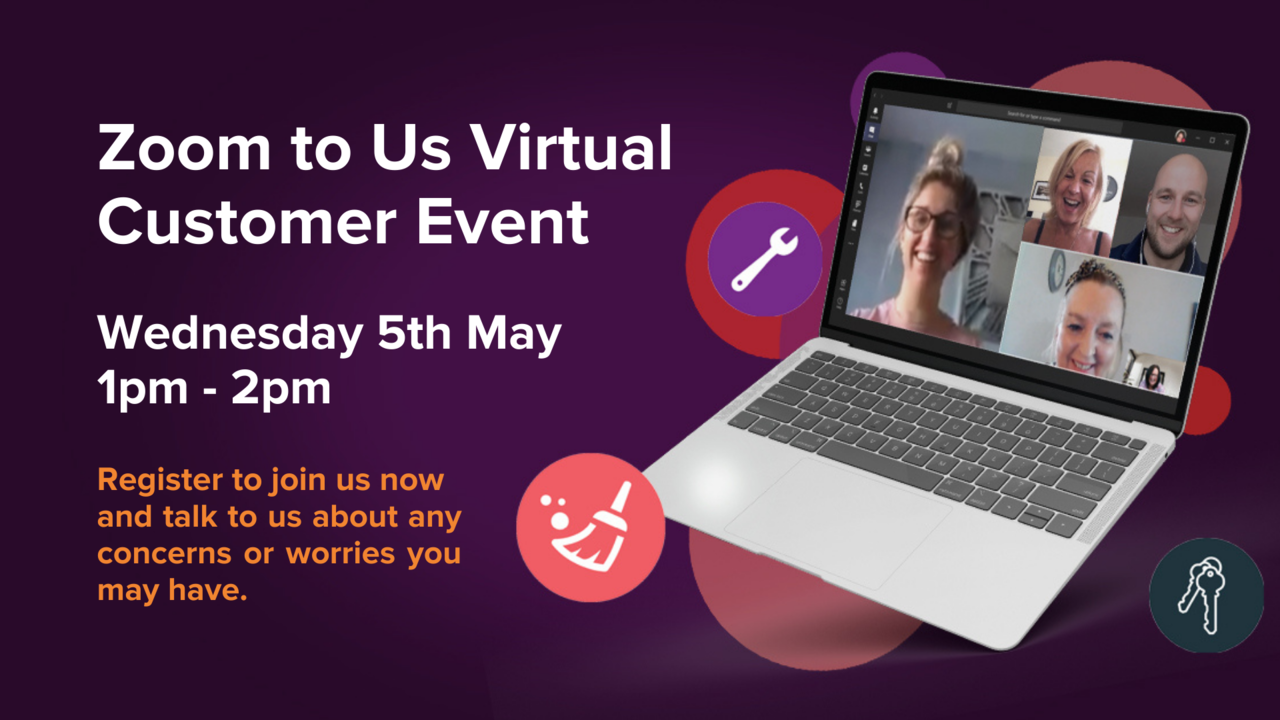 Zoom to Us: Virtual Customer Event
Location:
Virtual Online Event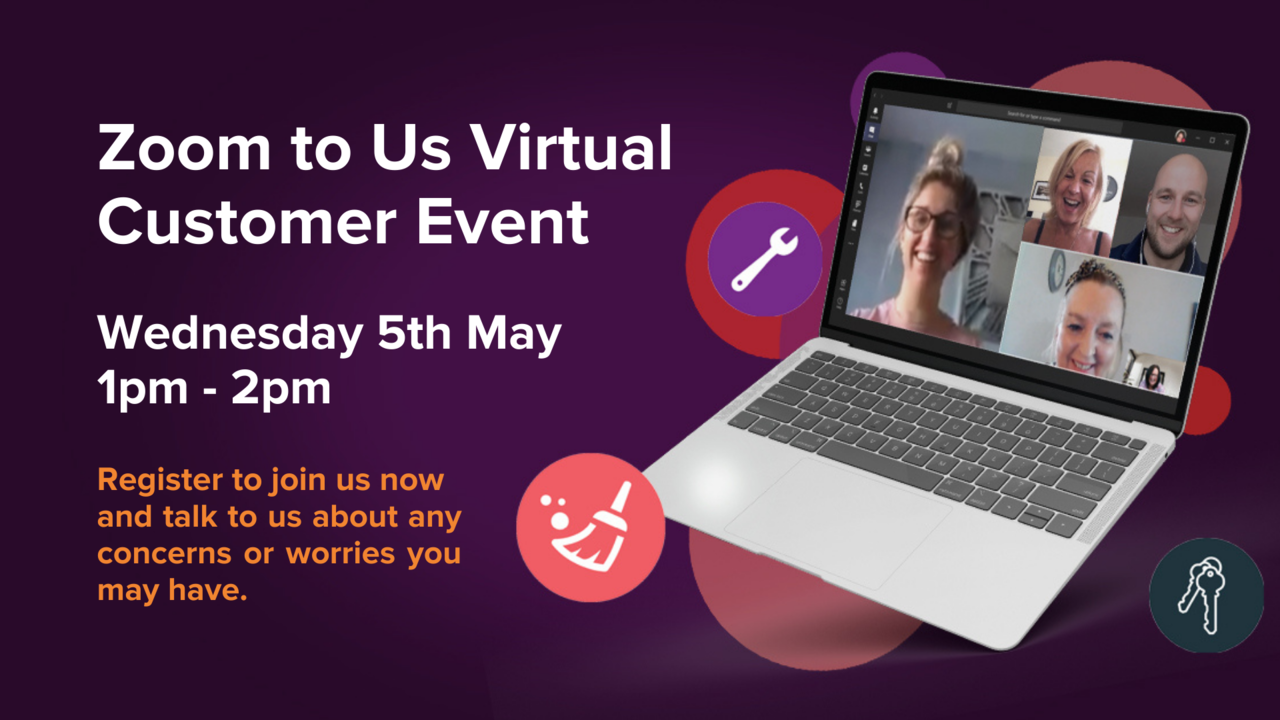 Text
Customers we want to find out what matters most to you! 

Join us on Wednesday 5th May for a 'Zoom to Us' virtual event.
Hosted by our Customer Engagement Team, the virtual Zoom to Us event will give customers the opportunity to speak to our team about any issues, concerns or ideas they may have.
So, whether you want to give your views on something going on in the community, make suggestions for what we could do to better to support your community, we're here to listen. 
Even if you simply just need someone to talk to, whatever it is, we're here to listen! 
To join us on our Zoom to Us virtual event, please register your details. Our Customer Engagement Team will then check and verify these details. You will receive an email the day before the event is scheduled to take place with the relevant Zoom links. 

Register here.

This event is exclusive to Halton Housing customers only.  
For more information, email our Customer Engagement team at involved@haltonhousing.co.uk
Let's stay connected. Let's keep talking. Tell us what you think! - click here to find out more.