< Back to blog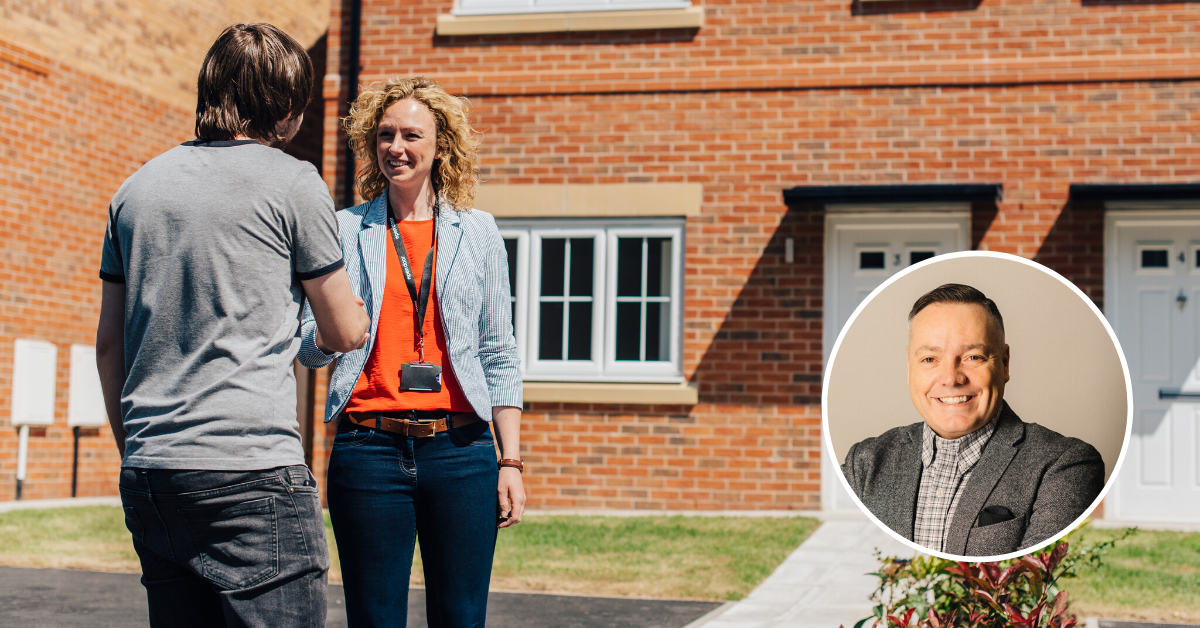 First time buyers are the key to the economic recovery post-Covid
Date posted:
3rd July 2020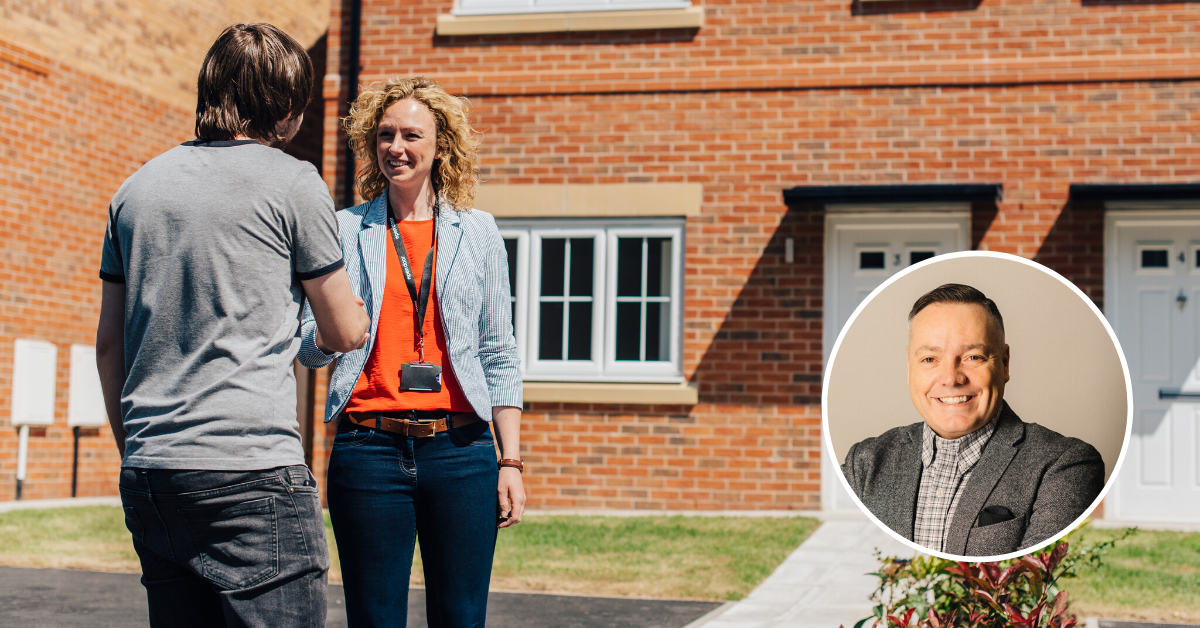 Text
First-time buyers are key to the economic recovery post COVID-19 was first published by Inside Housing on 02/07/2020.
We are in late June 2020, firstly "where has this year gone"?
What a year 2020 has been already. It feels like a lifetime ago we were prepping for Brexit. Then, along came the next major issue, seemingly out of nowhere, COVID-19. With that ensued panic buying, lockdown, furloughing and now trying to make sense of the "new normal."
Nobody really saw it coming. At least not in the early part of 2020. So, what affect has this had for Open Door, Halton Housing's brand for new outright sale, shared ownership and rent to buy homes?
As the pandemic crisis hit in March 2020, the Open Door sales team had the task of unpicking the government's guidance on moving house.
"People should not move home unless absolutely necessary, all face to face viewings should stop immediately. Private rental & social housing customers will not face eviction from their homes for a defined set period. Moving into an empty property is allowed as long as social distancing measures are observed"
Whilst many housing developers took the decision to close their sales operations, Open Door decided to carry on. We took the 'business as usual' approach, but with swift changes implemented to ensure the safety and wellbeing of everyone.
The sales team quickly engineered virtual viewings; this was a rapid reaction to the fast-changing environment. They wanted to meet the expectations of customers who wanted to secure their home before potentially mortgage offers were withdrawn.
Halton Housing and Open Door have two live developments, Tannery Fields in Runcorn and Bower Brook Gardens in Widnes. Both developments have outright sale, shared ownership and rent to buy offerings. Against all the predictions, the sales team went from strength to strength, reserving and completing on several homes during the lockdown period.
This was backed up by a significant number of enquiries to our website and social media pages. It was extremely encouraging and positive despite many warnings of the housing market potentially stagnating, and even worse crashing!
I believe demand has increased as many people have taken stock of their current living conditions, had difficulties finding space at home to work from, negotiating space to work and relax with family members, plus wanting and appreciating gardens and outside space.
Even with a strong number of reservations, enquiries and sales, for those looking for a mortgage during lockdown, the market became trickier to navigate.
As traditional lenders became swamped with mortgage holiday requests from existing customers, whilst staff adapted to working from home, this led to delays for customers already in the conveyancing process.
This also had a knock-on effect from a lending capacity as many lenders focussed their efforts on existing customers. The panel of shared ownership lenders reduced from approximately 80 lenders down to five between March and April. The value people could borrow at was also greatly reduced, requiring buyers to contribute a higher deposit.
Thankfully lenders have now returned to offer shared ownership lending at nearly the same capacity and terms pre-coronavirus.
There have been lots of differing reports in the media about the current state of the housing market. Nationwide only last week reported expected house price fall of up to 5%. However, the reality is house prices remain nearly 2% higher than they were this time last year.
The widely publicised house price reductions have not materialised, yet. I expect products like shared ownership are likely to grow further, especially with further publicity from the National Housing Federation backed campaign launched last year due to begin again soon.
The Chancellor of the Exchequer, Rishi Sunak has indicated the country will enter a recession because of coronavirus and the prospect of high unemployment. It is also expected that lenders may make the criteria for lending more difficult for customers for traditional outright sale mortgages through tighter credit checks and higher deposits required. If this is the case, I believe first time buyers using shared ownership and rent to buy options could be key to economic recovery.
This view is also held by the Intermediary Mortgage Lenders Association (IMLA). In 2019 there were 325,000 first time buyers which they expect to increase to 500,000. The IMLA is lobbying the government to review and adjust the affordability calculation used by lenders reducing the 3% stress rate to 1% to be more fit for purpose.
There are also renewed calls to find a successful long-term replacement for the Help to Buy scheme, which is due to be restricted to first-time buyers from 2021 and ended completely in 2023. We would welcome more support and awareness for shared ownership and rent to buy options to replace the Help to Buy scheme.
Rent to Buy gives you the option to move into a new home subject to status, paying 80% market rent whilst saving the 20% to build a deposit. The Rent to Buy offer has been extremely popular across both Tannery Fields and Bower Brook Gardens seeing customers breaking free of the private rental trap, securing their dream home, whilst putting down roots in the local community.
With the expectation that interest rates will remain at the historic low for some time to come, it presents housing providers like Halton Housing and Open Door a fantastic opportunity to lead the localised economic recovery by developing affordably priced first homes. We look forward to playing our part.
To find out more about Open Door, visit www.opendoor-properties.co.uk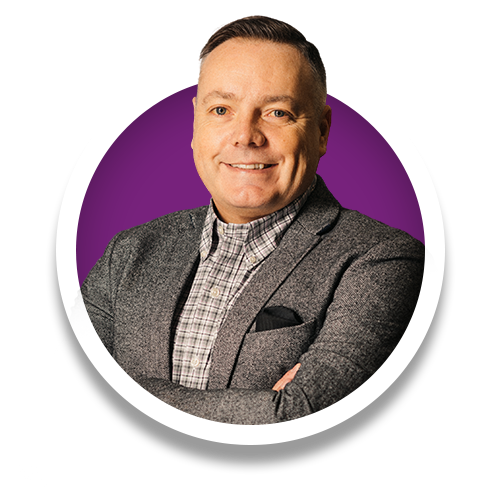 Taking charge of our commercial entity OSUK, Rob and his team manage a number of private properties with various tenures across the North West.