< Back to news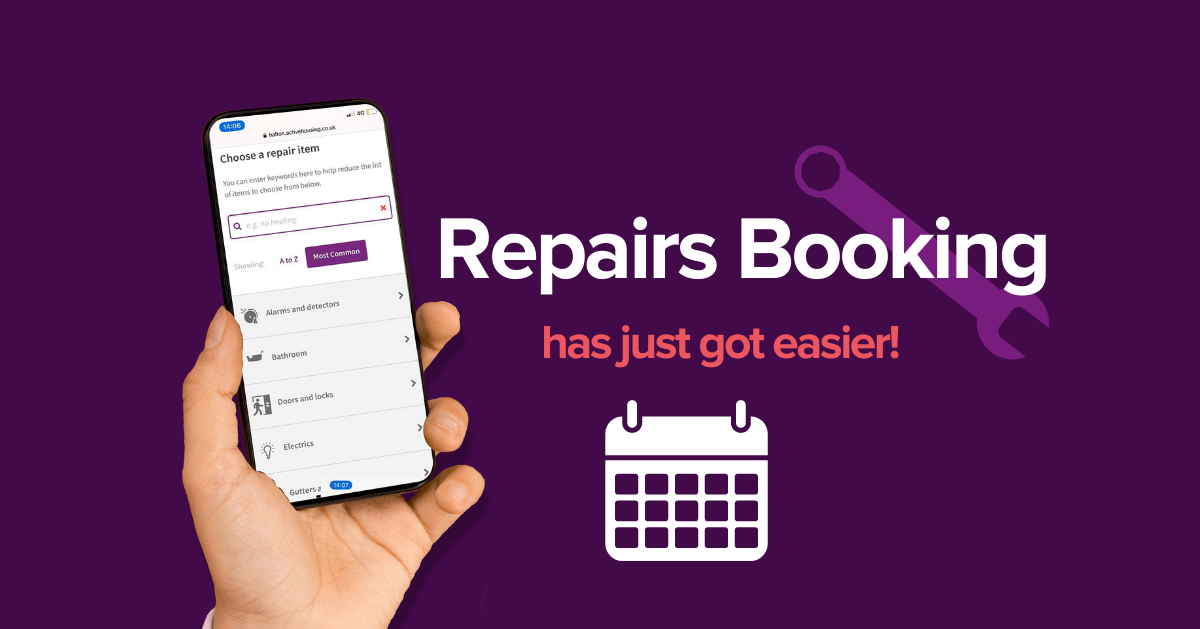 Booking Repairs has just got easier!
Date posted:
26th March 2021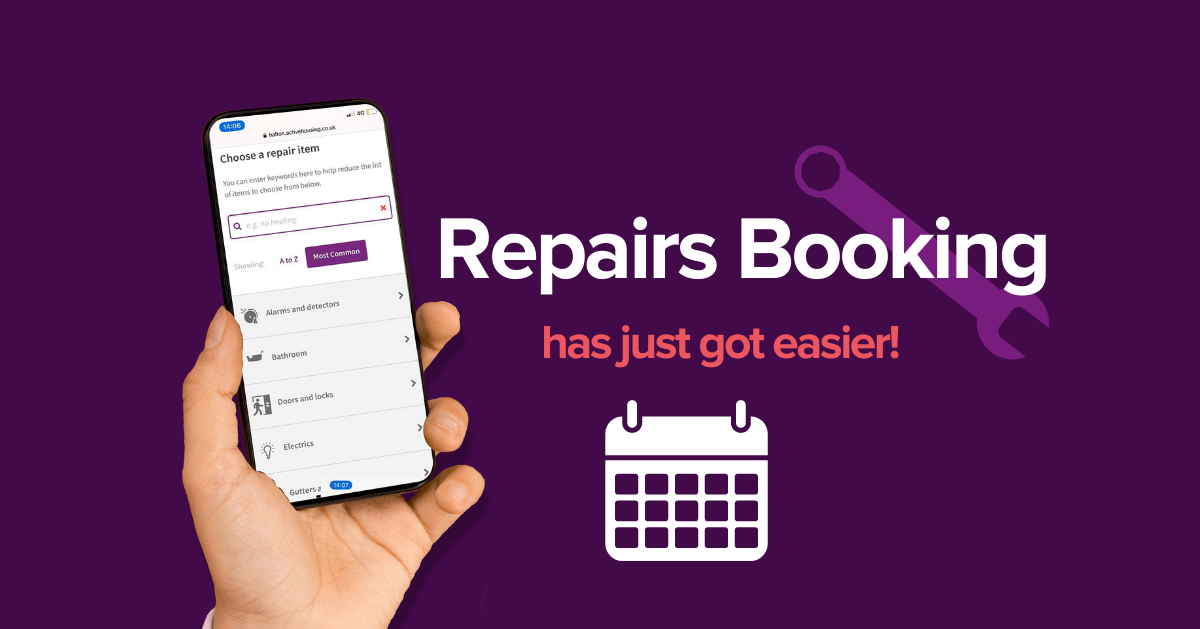 Text
As part of our programme to fully revamp and refresh our digital platforms to make life easier for customers; one key area in which customers will enjoy a vastly improved experience, is booking their own repairs via their online tenancy 'MyHaltonHome'.
Via a new system called 'Active Repairs' which is integrated into a customer's account, the repairs booking process has just got much easier.  Key benefits to customers include:
Ability to book a repairs appointment at a day and time to suit them - rather than being given an appointment time that may not be convenient.
Increased list of repair categories and types of repairs to select from - ensuring the job can be completed right first time.
Improved technology, for a more seamless experience. 
A range of self-help videos to complete minor fixes at home.
Signposting to other services which might help you (e.g. to the local Council for pest control services and cost estimates).
Clearer information about yours and our responsibilities.
Lisa Candland, Project Manager who has led on the Active Repairs project says, 'Active repairs has been a really rewarding project to be a part of and it's great to work on initiatives that improves the digital experience for our customers and makes the process of reporting a repair even easier'.
As with all our recently improved digital services we've involved customers along the way, asking them to test the system to ensure it meets their needs, and asking for comments or suggestions of how things could be further improved. 
Customers testing the system found it really easy to use with the video calling functionality being particularly popular, with comments like '...it's so easy to use' and 'I love the way some problems can be resolved without anyone coming to your home' amongst the feedback. 
Find out more about how the new repairs booking system works here, or watch this short video to see a demonstration of booking a repair.
Have you registered on MyHaltonHome yet?
If you're a customer and haven't registered yet on either MyHaltonHome or our customer app, what are you waiting for?  Get online today - there's never been a better time to go digital with us!
It's not just the improved repairs features that you can enjoy - but a range of services to manage your tenancy online from paying your rent, setting up a direct debit, reporting anti-social behaviour, seeing what's going on in your community and much more!