< Back to news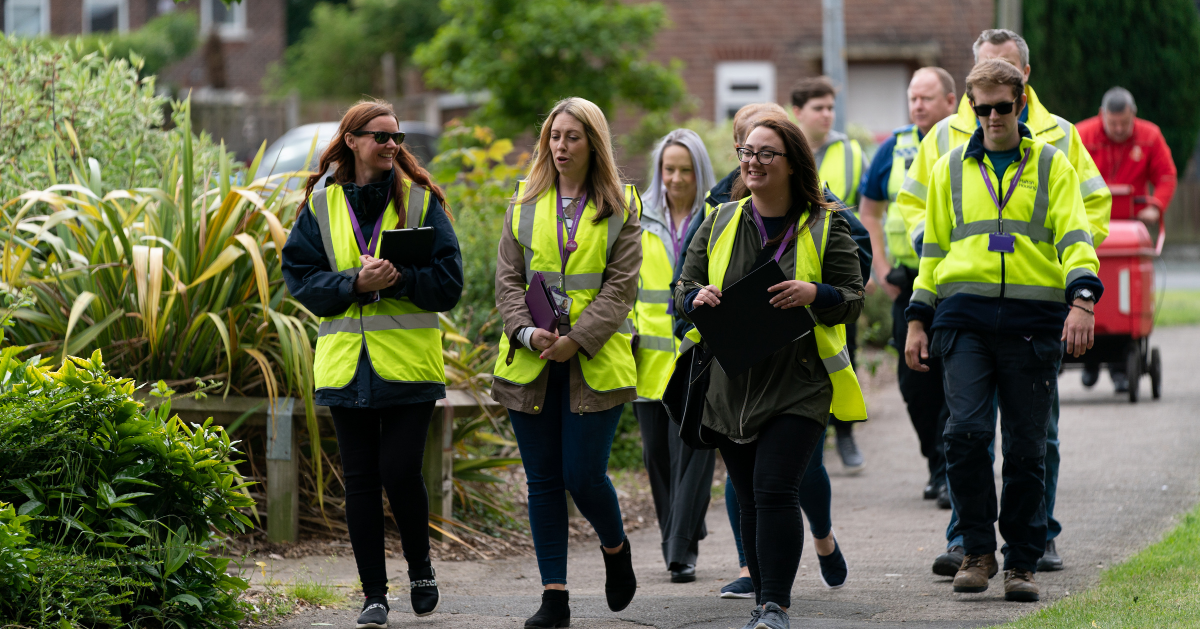 Estate walkabouts unveiled with virtual events announced
Date posted:
26th April 2021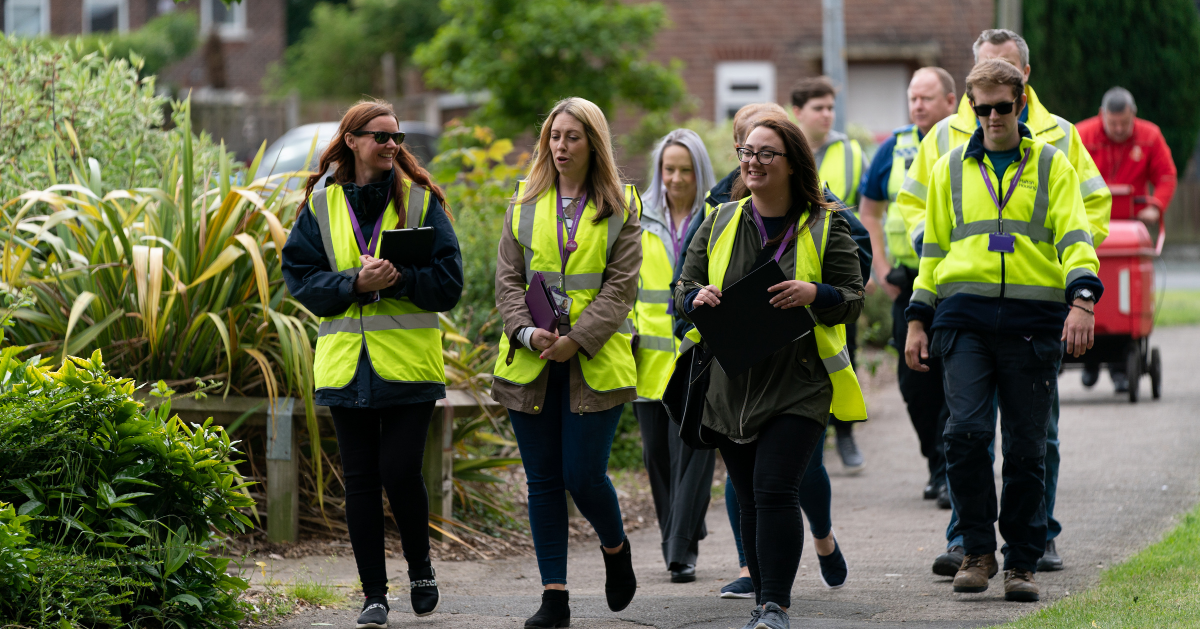 Text
With the coronavirus lockdown slowly lifting and restrictions being eased, we're delighted to unveil our new estate walkabout programme for 2021/2022. 
During the autumn and winter, we trialled virtual 'Zoom to Us' events with customers and feedback was extremely positive.  
For our 2021/2022 programme, we're pleased to be offering a hybrid of virtual and physical estate walkabouts.  
The virtual 'Zoom to Us' walkabouts are an alternative way for customers who can't join us or talk to us during the estate walkabout, to come and have their say about issues that matter to them.  
Virtual walkabouts will take place the day before the physical estate walkabout within a particular neighbourhood, usually on a Wednesday.  
The first virtual 'Zoom to Us' estate walkabout will take place on Wednesday 19th May 2021 for Ditton. This will be followed by a physical estate walkabout on Thursday 20th May 2021, starting from corner of Borrowdale Road/Coronation Drive. 
Our walkabouts give you the chance to talk to colleagues from Halton Housing including your Neighbourhood Officer, to discuss issues about your estate or anything else relating to your home or tenancy. We're often joined alongside our partners like the police and the council. 
If you feel there is a particular issue in your area that you would like us to look at/deal with during the walkabout, you can speak to us face to face, whilst maintaining social distancing. 
Alternatively, please email involved@haltonhousing.co.uk with details of the issue(s). This will help us develop a plan to address the issues and find solutions. 
Please respect and follow social distancing guidelines during the walkabouts. 
For full details of the estate walkabouts including dates, times, and locations of both physical and virtual events, visit our events page.