< Back to news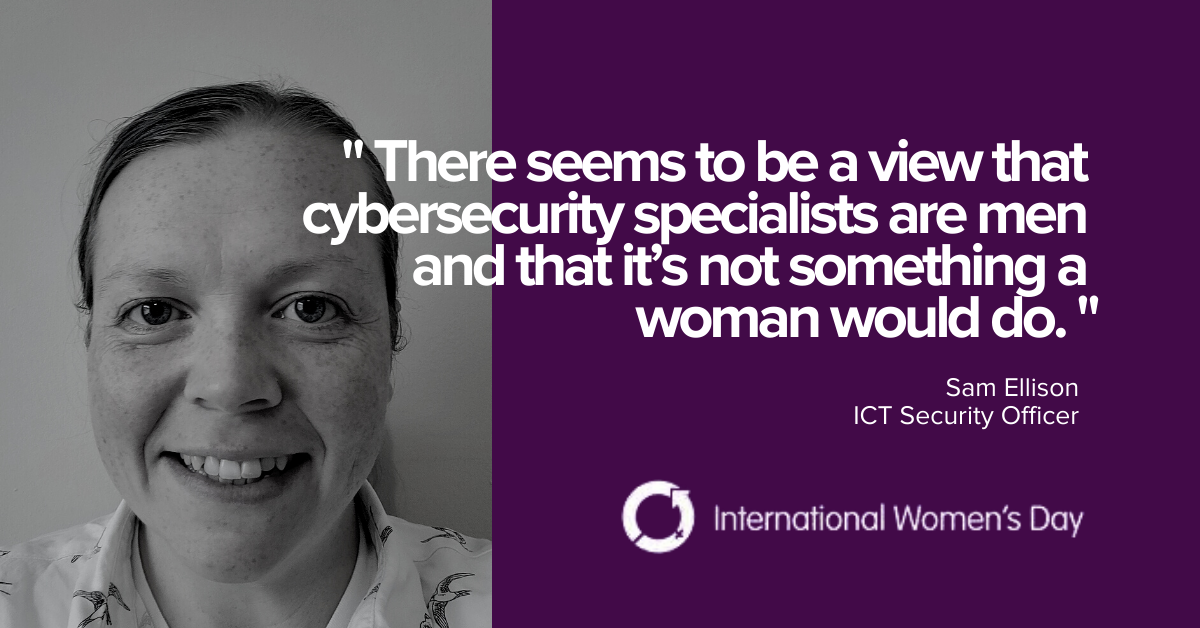 A female in cyber security: Challenging the norm
Date posted:
8th March 2021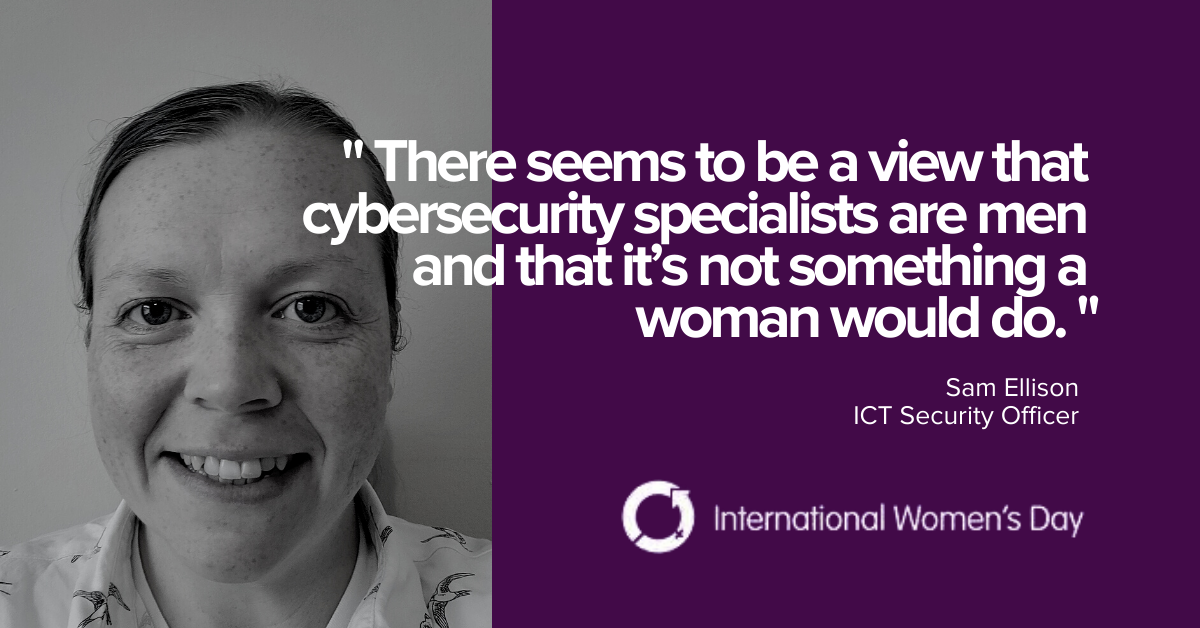 Text
This International Women's Day we want to celebrate the women in our organisation that choose to challenge.  Challenge the plain fact that women account for less than 7% of the IT security workforce in Europe.  At Halton Housing we're proud to employ a female in a role which is hugely under-represented by women.
Meet Samantha Ellison, who goes by the name of Sam.  Sam joined Halton Housing in 2020 as our ICT Security Officer.  She is responsible for the day to day security of our ICT networks servers and systems, protecting colleagues from threats online and building awareness of current cyber security issues.
Sam says,
"I became interested in Cybersecurity after leaving the military. Starting out through self-study, I joined a Cybersecurity degree at the University of Chester as a second year student. The numbers of women within STEM roles are few – even more so within cyber security".
The societal view is that internet security is a man's job.  But there is nothing inherent in gender that predisposes men to be better at cybersecurity. In addition, gender bias in job ads can often further discourage women from applying.
Whatever the reasons so few women work in the field, Sam can identify.
"There does seem to be a view that cybersecurity specialists are men and that it's not something a woman would do. In previous employment I was running a training session for a group of technical and non-technical directors. I had started the session and made introductions when two of the men asked when Sam, the security technical specialist would be joining – they were shocked to learn that I was Sam!"
Like the majority of non-frontline colleagues at Halton Housing, Sam has been working from home during the Coronavirus pandemic with a little one to look after.
"It's been really difficult, but it just adds to the challenge of being a new parent. Having a baby during the pandemic has been hard, but hopefully things will get back to normal soon. Halton Housing have been very supportive!"
Another great twist to Sam's story is that she happens to be marrying her partner today on International Women's Day.
"We are getting married on the 8th March and I can't wait! We've had our wedding cancelled twice already (after having it booked for two years), so we're more than ready for our big day!"
It's a double celebration for Sam on her International Women's Day Wedding Day!  Congratulations Sam and keep up the great work in keeping Halton Housing cyber-safe.