< Back to news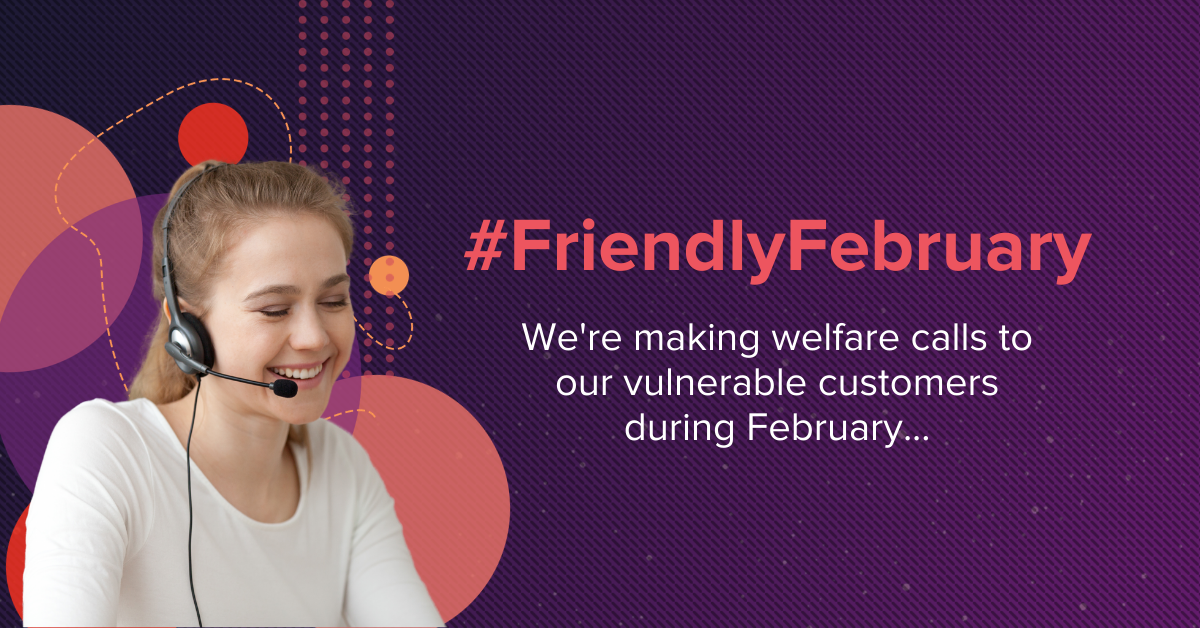 #FriendlyFebruary
Date posted:
12th February 2021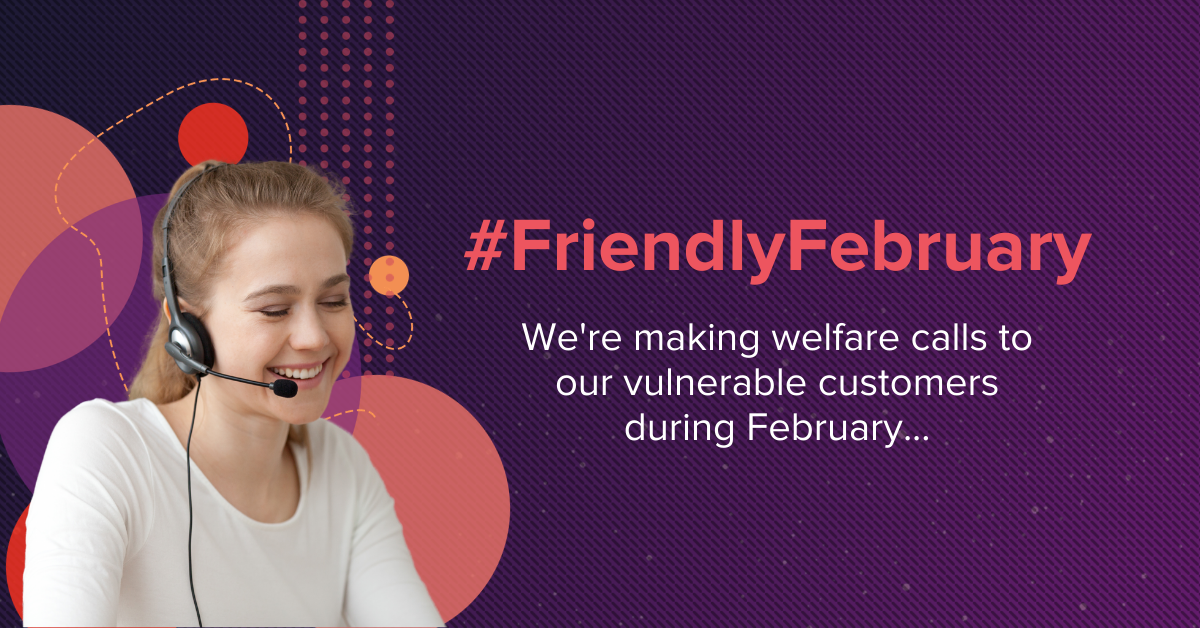 Text
During February, we are trying to contact as many of our older customers as possible who live alone. We're calling it #FriendlyFebruary.
Our intent is to make a social telephone call to them just to find out how they are managing during this difficult lockdown period and to offer some support or signpost them to relevant partners who can offer help.
With the cold weather and lockdown, we are keen to ensure that customers do not feel lonely or isolated. They might even just welcome a chat with us and that might make a difference to their health and well-being.
We are also taking this as an opportunity to remind our customers that it is important that they ensure that their GP has their correct contact details so that there is no delay in any Covid vaccination.
A small team of our colleagues are making these calls and we have already been able to help a number of the customers we have spoken to.
Read the latest information and updates on the steps we're taking to keep customers, residents and colleagues safe on our dedicated coronavirus page.