< Back to news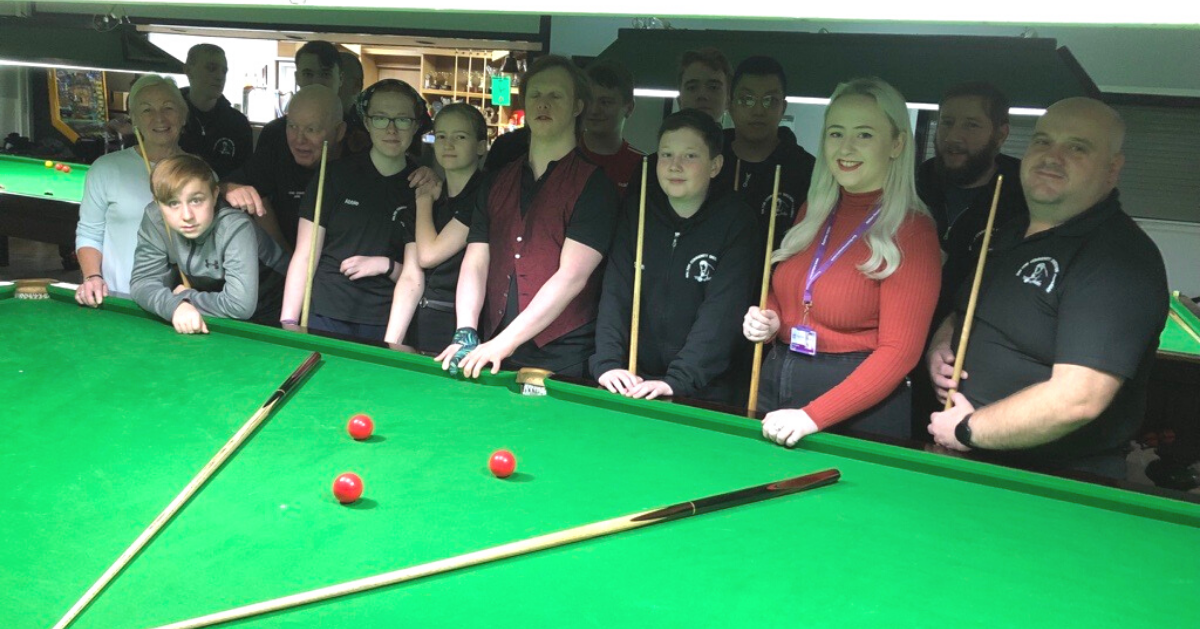 Halton Housing pots funding to Halton Community Snooker Academy
Date posted:
9th November 2021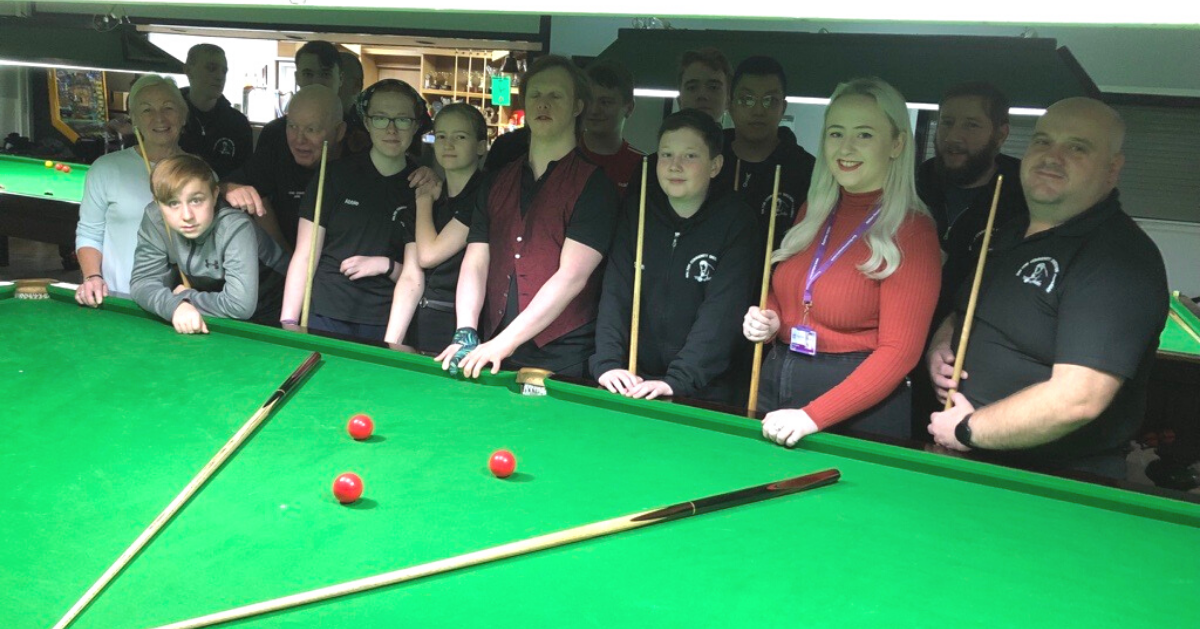 Text
We have potted funding to Halton Community Snooker Academy to support the next generation of players in the borough via its Helping Hands community funding initiative.  
Qualified snooker referee and coach John Twist created the 'Halton Community Snooker Academy' over eight years ago with the aim of bringing people of all ages and abilities together to learn the sport of snooker in an open and safe environment.
The academy has grown, with huge support from parents and the Mill Brow Snooker & Social Club. The club is affiliated with the English Partnership for Snooker and Billiards' 147 Club scheme, to support its development and ensure that it operates within a safeguarding framework.
The additional support from Halton Housing's Helping Hands fund has provided new uniforms and trophies for the club's players.
Halton Housing's Engagement and Social Impact Team and members of our Customer Forum recently visited the club to see first-hand the difference the money is making. 
Our Helping Hands community funding initiative makes available funding, skills, materials and resources to community projects and groups which benefit the Borough. Applications are judged by our Customer Forum.
Cheryl McCabe, Halton Housing's Social Impact and Engagement Manager said: "Everyone involved in the academy is so passionate. It's easy to see why more and more people of all ages are keen to come along and get involved. 
"We're really pleased that this funding will help with the continued growth and success of the academy and inspire the next generation of snooker players in the borough."
John Twist, founder of Halton Community Snooker Academy said: "Halton Housing has made a significant difference to the academy with its funding and has enabled us to purchase polos shirts and hoodies. It will also allow us the opportunity to fund tours to different parts of the country. On behalf of the academy, thank you for your support Halton Housing.
If you or someone you know runs a community-based project that could benefit from the financial support from the Helping Hands initiative, whether it's a refurb of a scout hut, a kitchen makeover in a community centre, or a hospice garden in need of some TLC, get in touch today for an application form.
Simply email helpinghands@haltonhousing.co.uk or visit the Helping Hands website page for further information.