< Back to news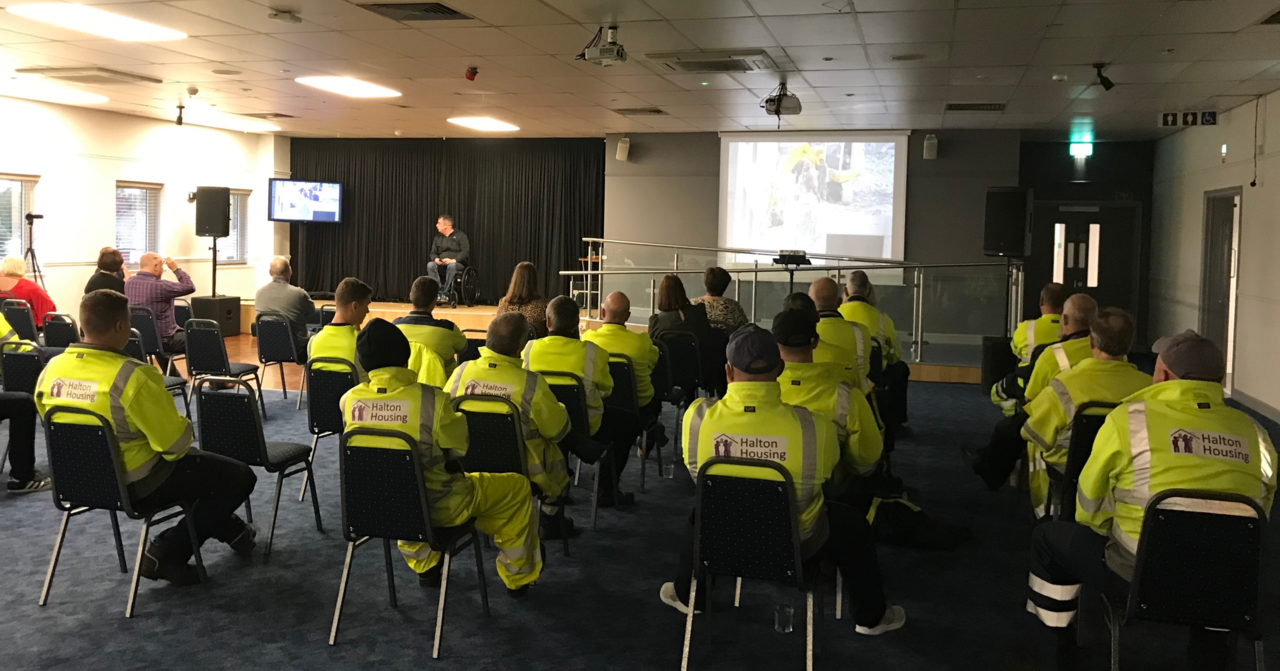 Inspirational health and safety speaker highlights the importance of workplace safety to maintenance colleagues
Date posted:
28th October 2021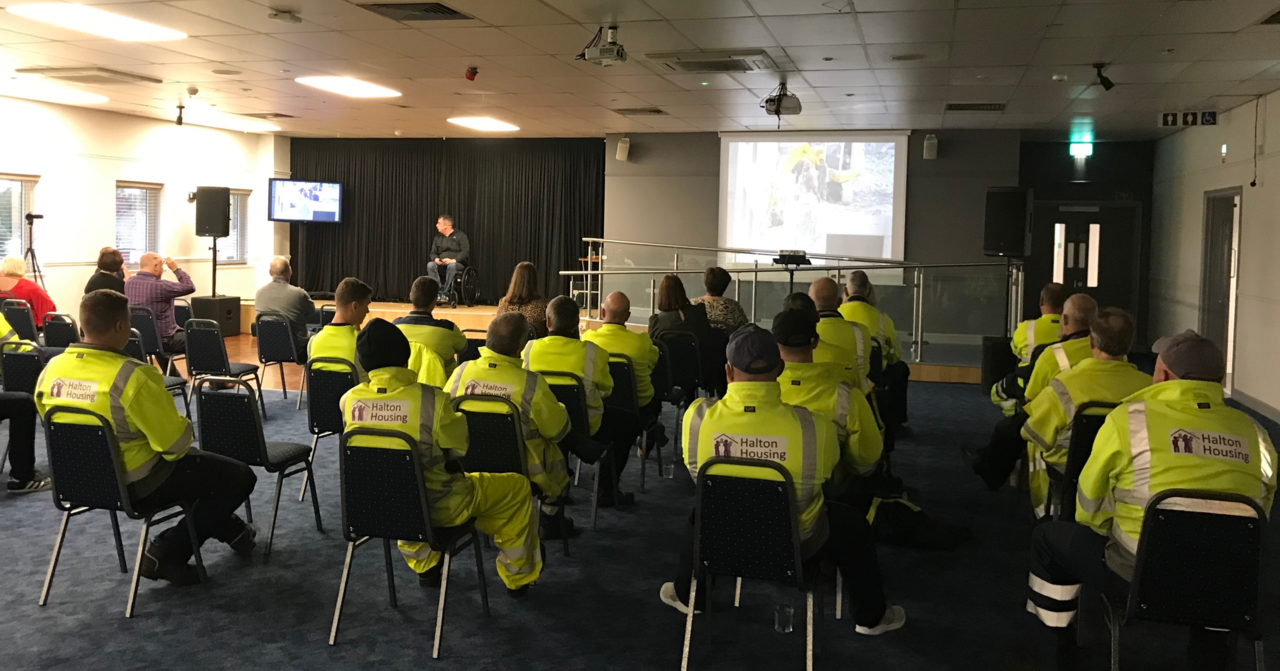 Text
Halton Housing's Maintenance Technicians received a moving talk from global inspirational health, safety, wellbeing and resilience speaker, Jason Anker MBE as part of its activities in support of European Week for Safety and Health at Work. 
Jason Anker was paralysed from the waist down at the age of 24 due to an avoidable incident on a construction site in 1993 when he fell off a ladder.
Jason shared the story of his life before the incident, the day of the incident, the time spent in hospital and rehab and his struggle with life over the last 26 years. The honest and sometimes graphic account of the devastation the incident has had on Jason and his family and friends really hit home the importance of adhering to workplace safety measures.
Speaking alongside Jason was Sean Toon who was with Jason at the time of the incident. He talked about the impact Jason's accident has had on him, his family, and friends, highlighting how many people are affected as a result of a workplace accident.
 
The talk was delivered to Directors, Managers, Supervisors and Maintenance Technicians from Halton Housing's Homes Team. Chief Executive Liz Haworth and Chief Operating and Transformation Officer, Debbie-Trust Dickinson were also in attendance.  
 
Halton Housing Health and Safety Manager, Sue Newton said:  
 
"We are delighted that Jason and Sean were able to contribute to our week of events highlighting the importance of health, safety and wellbeing at work. Jason and Sean's story is a graphic example of how the choices people make at work can have a long-lasting effect not just on themselves but on everyone who cares for them too.  
 
We hope that by hearing a first-hand account of the consequences of an accident at work, our colleagues will take more time to carry out their own dynamic risk assessments and think about the risks involved in their work." 
 
Jason Anker said: "I was delighted to present to Halton Housing employees during this important week. By sharing my story and the impact that my accident at work had upon me, my family and friends, I really hope to change people's attitudes towards Health, Safety and Wellbeing in the workplace and in their everyday lives."