< Back to news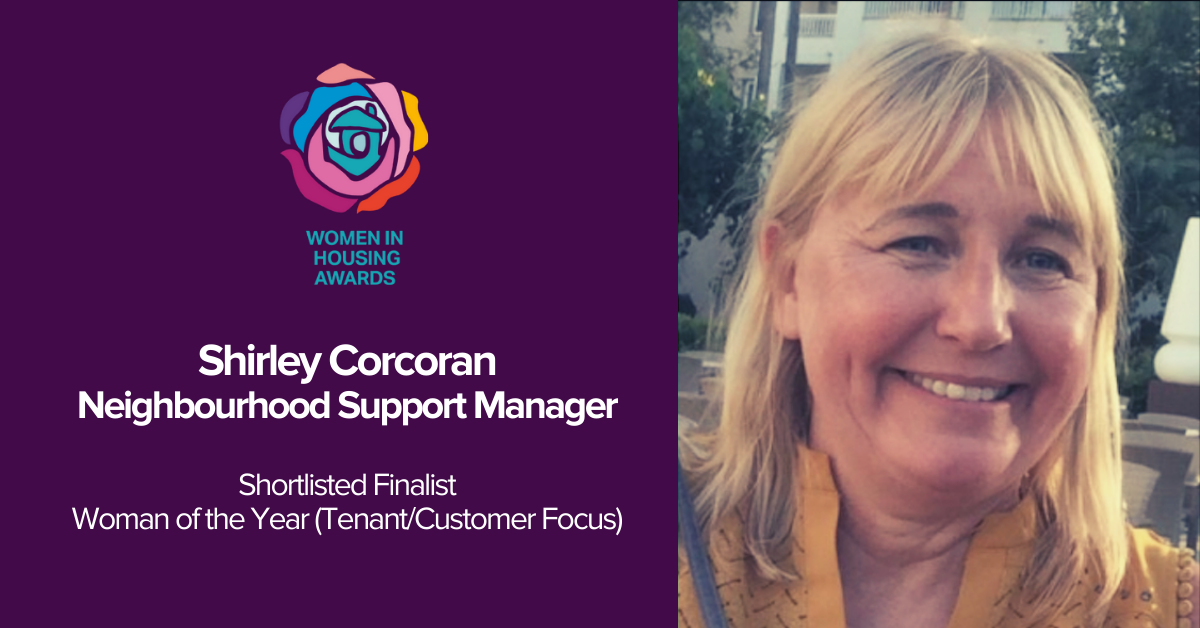 Inspirational Neighbourhood Support Manager shortlisted for Award
Date posted:
14th July 2021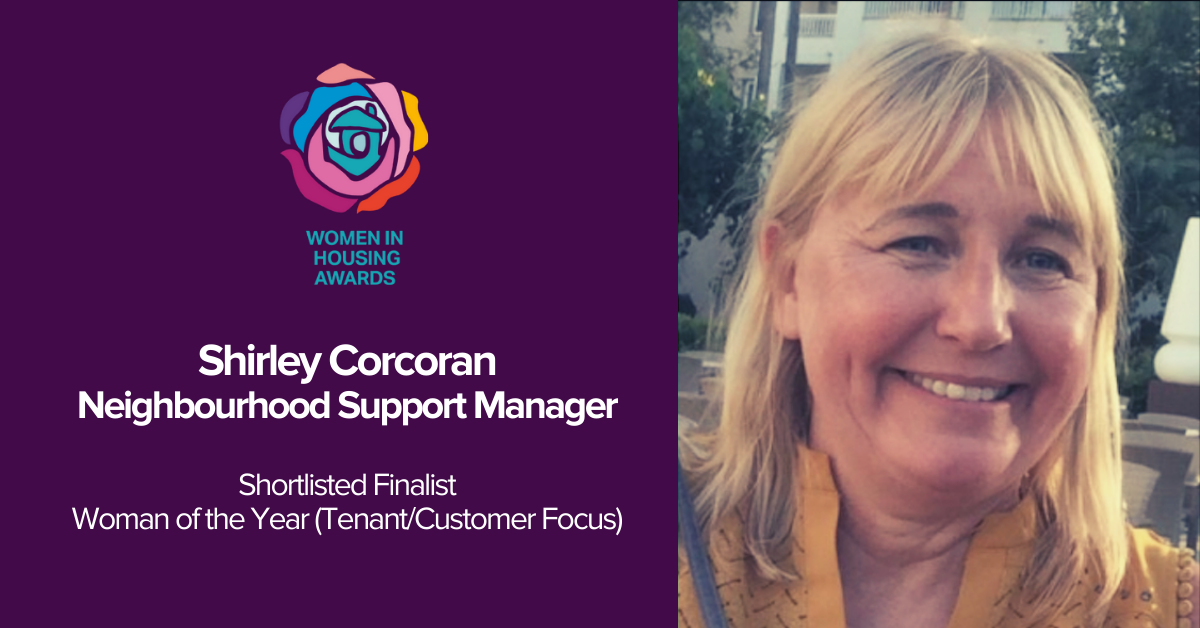 Text
Shirley Corcoran, a Neighbourhood Support Manager at Halton Housing has been shortlisted in the 'Woman of the year (tenant/customer focus)' category at the Women in Housing Awards 2021.
The Women in Housing Awards celebrates the leaders, innovators and changemakers across the housing sector, shining a light on the incredible work carried out by teams and individuals during the past 12 months.
Shirley, who joined Halton Housing in 2000, oversees a team of 12, who together manage 200 homes across Halton, including three sheltered housing schemes and two independent living schemes for the over 55s.
Nominated by her colleagues, Shirley is a real motivator and has been described as an 'inspiration'. Her tenacity and determination to assist customers shines through and she constantly goes the extra mile to ensure that residents are safe and secure. Never has this been more evident than during the last 12 months with the challenges of the pandemic, where she led the team through some difficult times.
With restrictions on visitors to stop the spread of Covid, Shirley rallied her team to ensure that crucial on-site and floating support services continued to operate so that every customer had food, medication, and practical support to ensure their healthy mental and physical wellbeing was cared for.
Shirley's natural enthusiasm and ability to motivate her team in the face of these challenges along with her in-depth knowledge of Housing is a powerful combination which gains her the admiration and respect from customers and colleagues alike.
Commenting on being shortlisted, Shirley said: "I am delighted and touched to have been shortlisted for this Women in Housing award. The past 12 months have certainly been challenging, and the work that has been done up and down the country to keep residents safe and secure really makes me proud to work in Housing. Being nominated for the award by those I work with makes it all the more special but I couldn't do what I do without the support of an amazing team."
On behalf of everyone at Halton Housing we would like to congratulate Shirley on being nominated and wish her the very best of luck!
The winners will be announced at the awards ceremony on Tuesday 7 September at Emirates Old Trafford, Manchester, taking place alongside Housing 2021.