< Back to news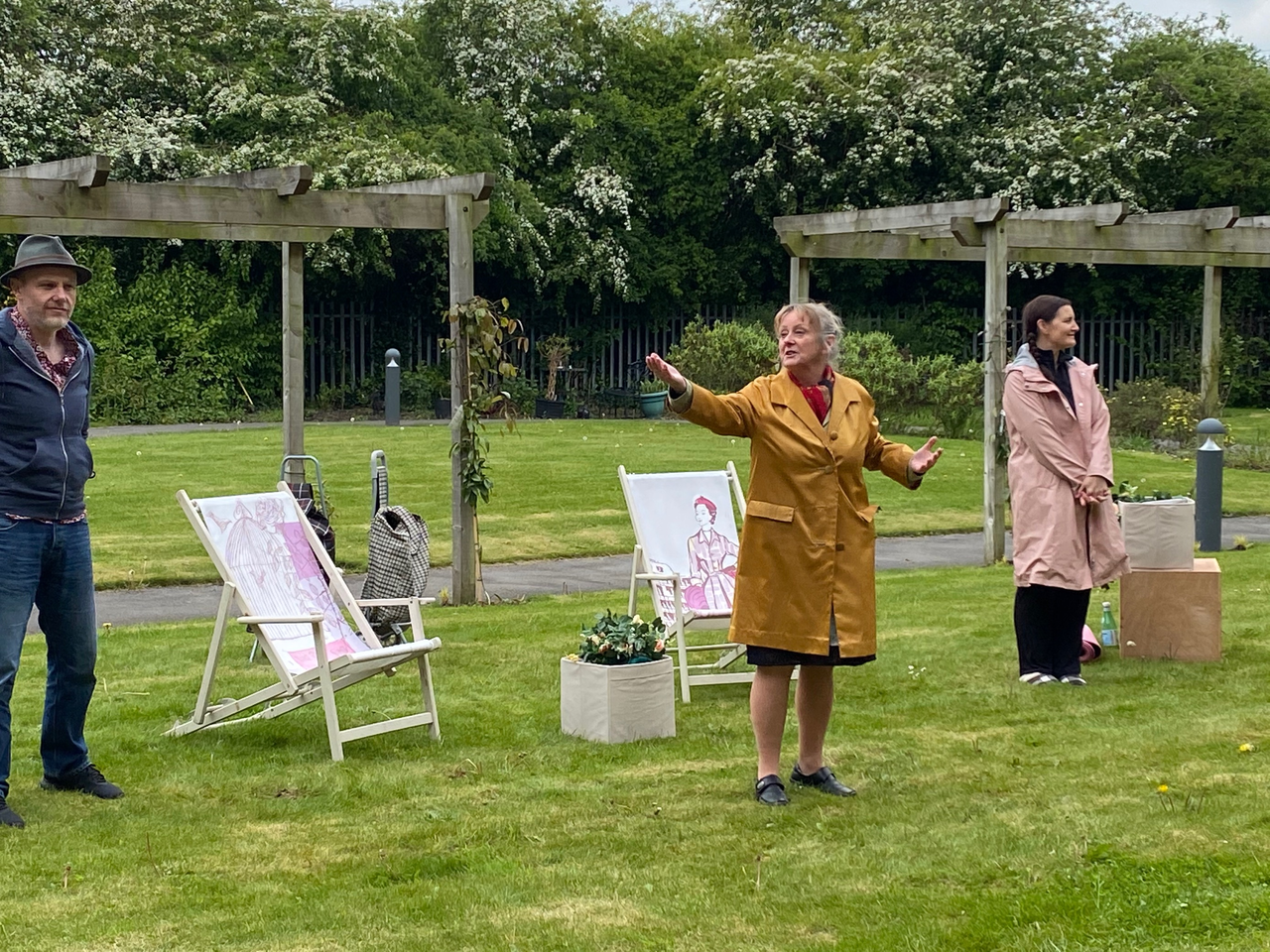 Live theatre comes to residents of independent and supported living schemes
Date posted:
14th May 2021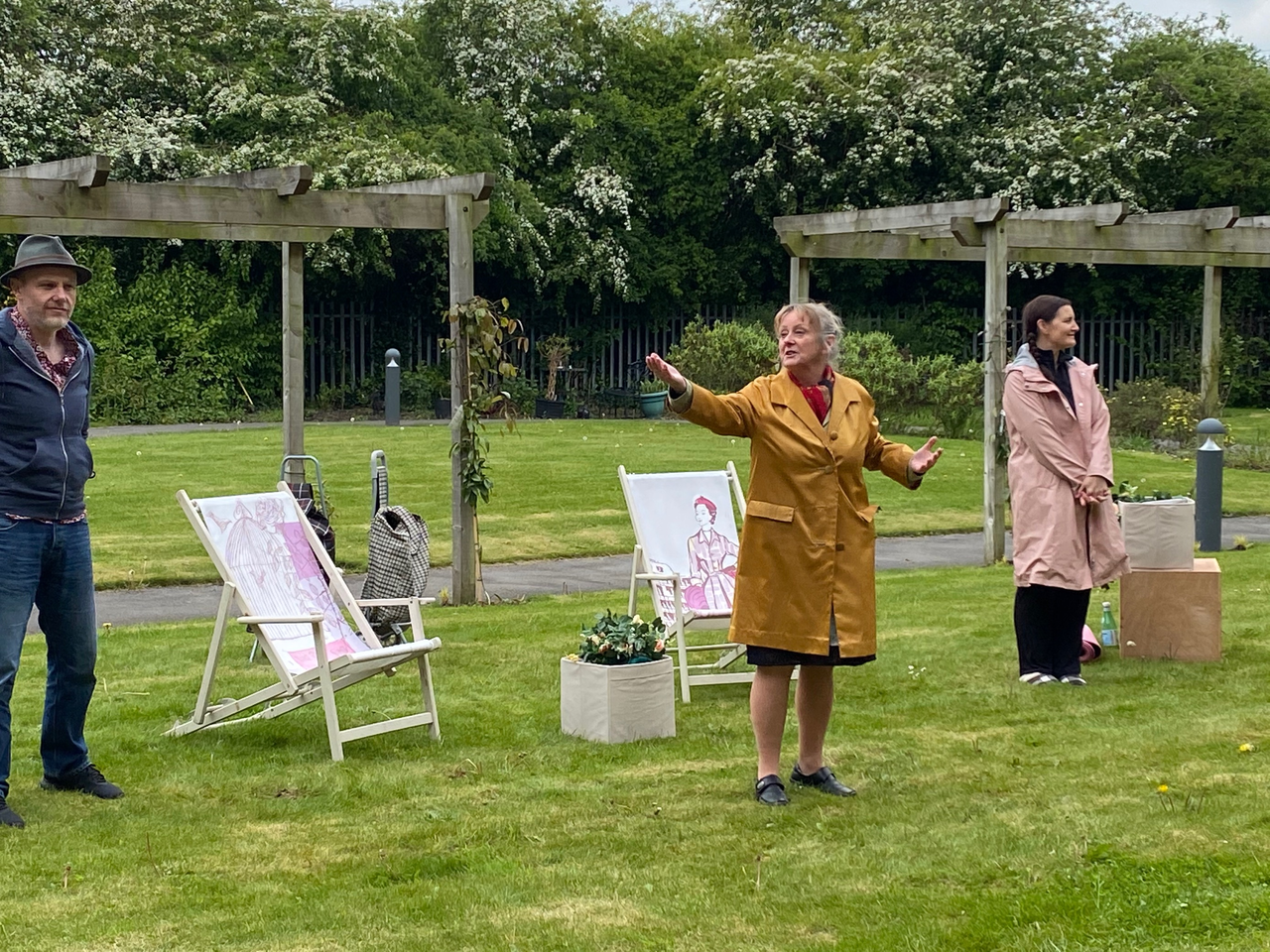 Text
A live theatre performance has recently been enjoyed by residents of Halton Housing's five independent and sheltered living schemes.  
'Silver Bells and Cocktails' tells the lockdown story of residents of Meadowlands Court, a sheltered scheme who miss their families and friends and are fed up with coronavirus restrictions. They defy the rules of the strict centre manager, create a secret party in the communal garden and go on a quest to get all the residents on board. 
Production company Free Monkey Mind recognises the importance of creating original work based on stories generated from communities. Realising that so many have been in isolation during the lockdowns, they wrote to and spoke with residents giving older people the chance to be heard during this pandemic and establish their worth as valuable members of society. This gave residents something to look forward to.  
Posters were sent to the schemes in advanced advertising the performances so residents could finally add a social activity to their calendars. 
Image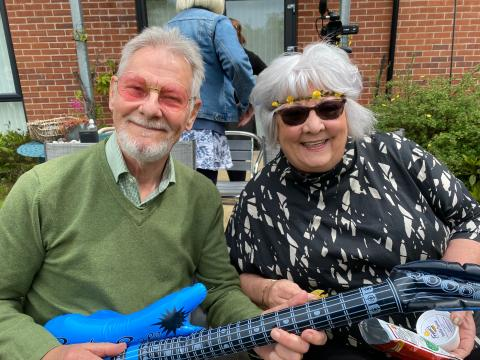 Recognising that so many have been in isolation during the lockdowns, and to give them something to look forward to; prior to the performance residents were invited to write to the actors to share their experience. During each performance selected letters were read out loud. Following the performance residents were encouraged to continue writing to the actors to establish pen pals, where they will connect residents who can write to members from other schemes across the region. Such a heart-warming initiative which will mean so much to residents who have felt lonely during the pandemic. 
Residents' family and friends were also invited to join in and watch the COVID safe outdoor performances. 
Halton Housing Neighbourhood Support Manager, Shirley Corcoran said: "We would like to say a huge thank you to the cast and organisers of Silver Bells and Cocktails for the performance. It was a great way to celebrate the easing of restrictions of the past year. It certainly put a smile on everybody's faces."  
Creative Producer of Free Monkey Mind, Elaine McNeill said: "The actors and creative team have all had a delightful time sharing the ritual of performance with Halton Housing residents. We are deeply moved to be part of an engaging social activity, which for many has been their first social outing since the beginning of lockdown.  It has been joyful to reach out and perform for so many wonderful people." 
Research and development of Silver Bells and Cocktails was funded by Arts Council England, with performances at Halton Housing's schemes made possible thanks to funding from the Destination Ditton programme and Travis Perkins.  
Silver Bells and Cocktails has been performed following COVID-19 safe guidelines at a number of independent living, sheltered and supporting living schemes across the Liverpool City Region. 
Image