< Back to news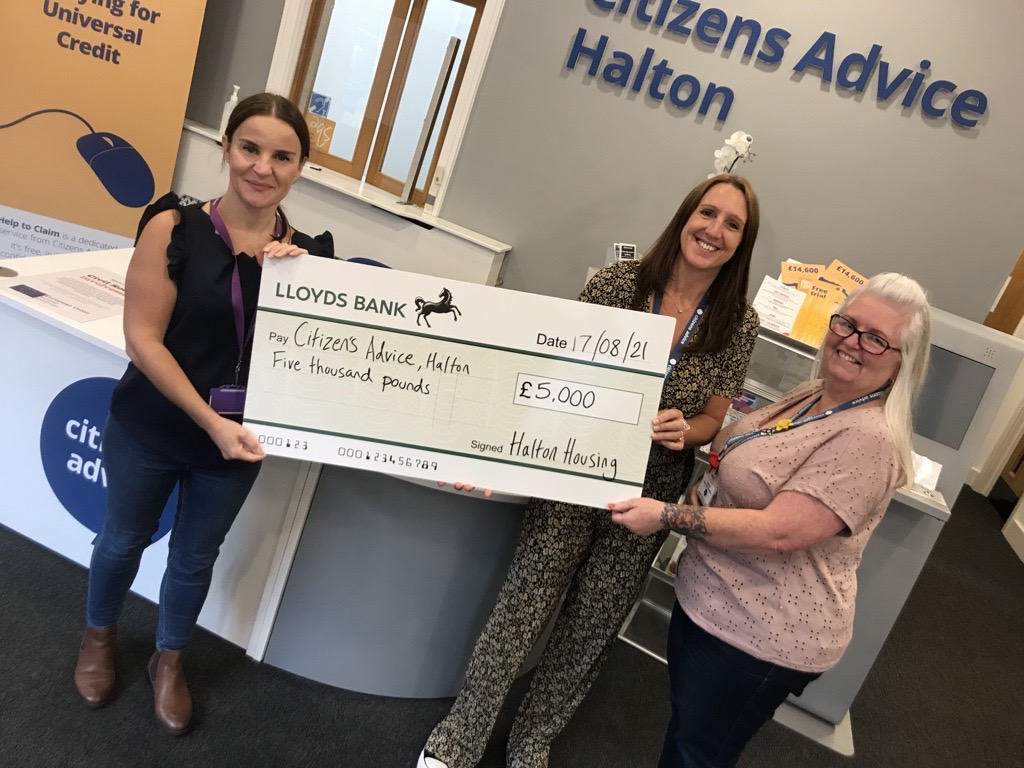 A £5,000 donation to Citizens Advice (Halton) for new centre in Runcorn 
Date posted:
17th August 2021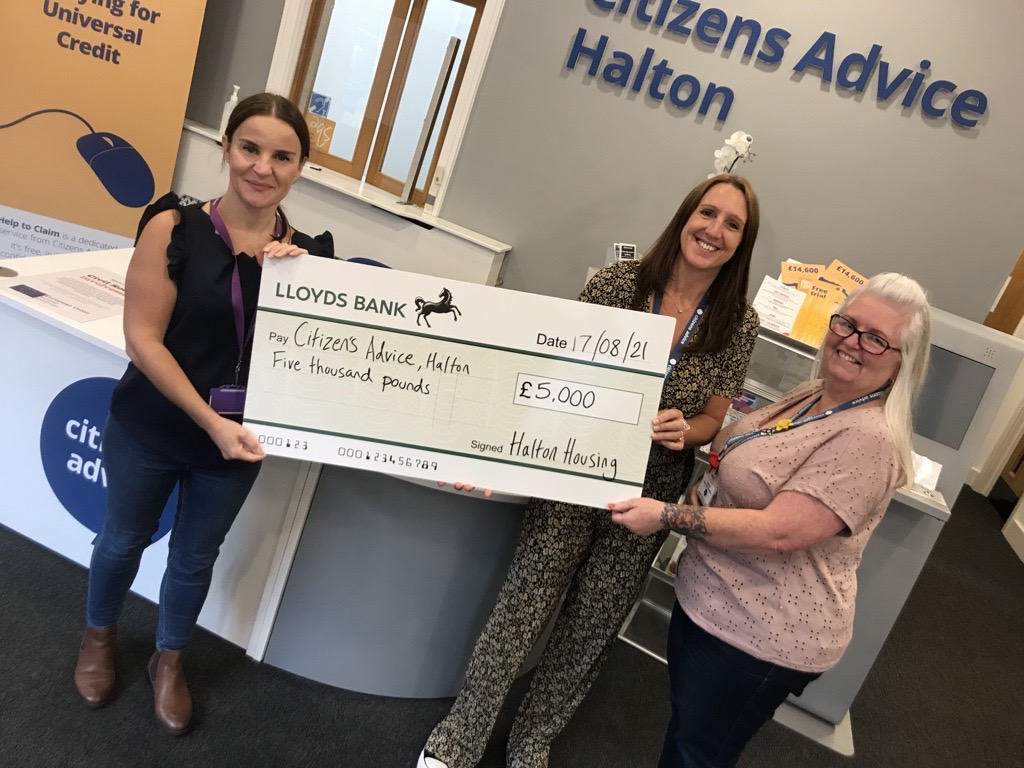 Text
Halton Housing has proudly made a £5,000 donation to Citizens Advice Halton to support the relocation of their purpose-built advice centre. 
Following a change in ownership of the building which houses their offices near Runcorn Law Courts which they have occupied for 30 years; the new Landlord plans to convert the building into flats.  
The service is hoping to relocate into new premises in Runcorn Shopping City. However, to turn it into a modern, professional advice centre it will cost over £200,000. Despite having already secured half of this, the service still has a significant shortfall to meet its target.  
The new centre will allow Citizens Advice to continue to provide vital support services to the people of Runcorn and surrounding areas. 
Responding to their recently launched fundraising campaign for support with the move, Halton Housing has donated £5,000 to help fund the centre.  
Pauline Jones, Director of Neighbourhoods at Halton Housing said "Halton Housing has enjoyed a longstanding and rich partnership with Citizens Advice Halton and their services are needed now more than ever. We know many of our customers use the service, so we are proud to be making this donation to help ensure it remains accessible to as many people as possible in the future." 
In response, Hitesh Patel from Citizens Advice Halton says "Citizens Advice would like to thank Halton Housing for this fabulously generous donation as part of our fundraising appeal.  We're committed to supporting Halton residents, helping them overcome problems and campaign on issues so that their voice is heard.  This support towards the relocation of our offices so we can continue to do this, is much appreciated and we look forward to working with Halton Housing for many years to come." 
Last year, Citizens Advice Halton supported over 5,000 people with over 17,000 issues.   
They also helped local people secure over £4 million of additional income through benefit applications and appeals, debts managed or written off and resolved consumer problems. 
To find out more about Citizens Advice Halton, visit https://haltoncab.org.uk/.