< Back to news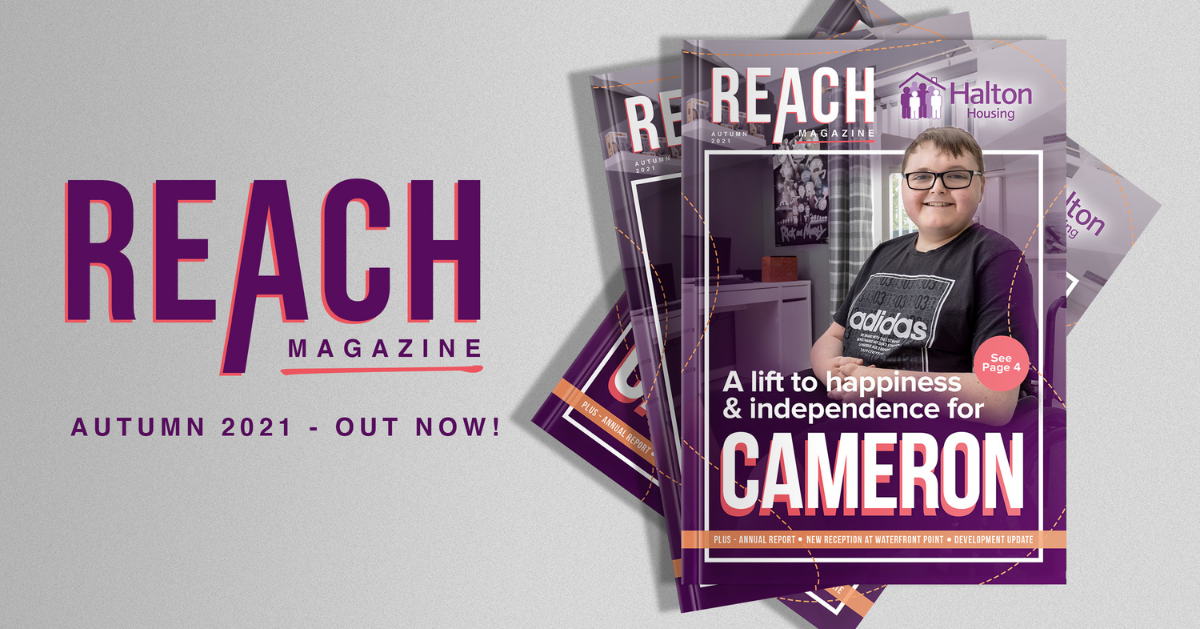 Reach Magazine - Autumn 2021 out now!
Date posted:
1st November 2021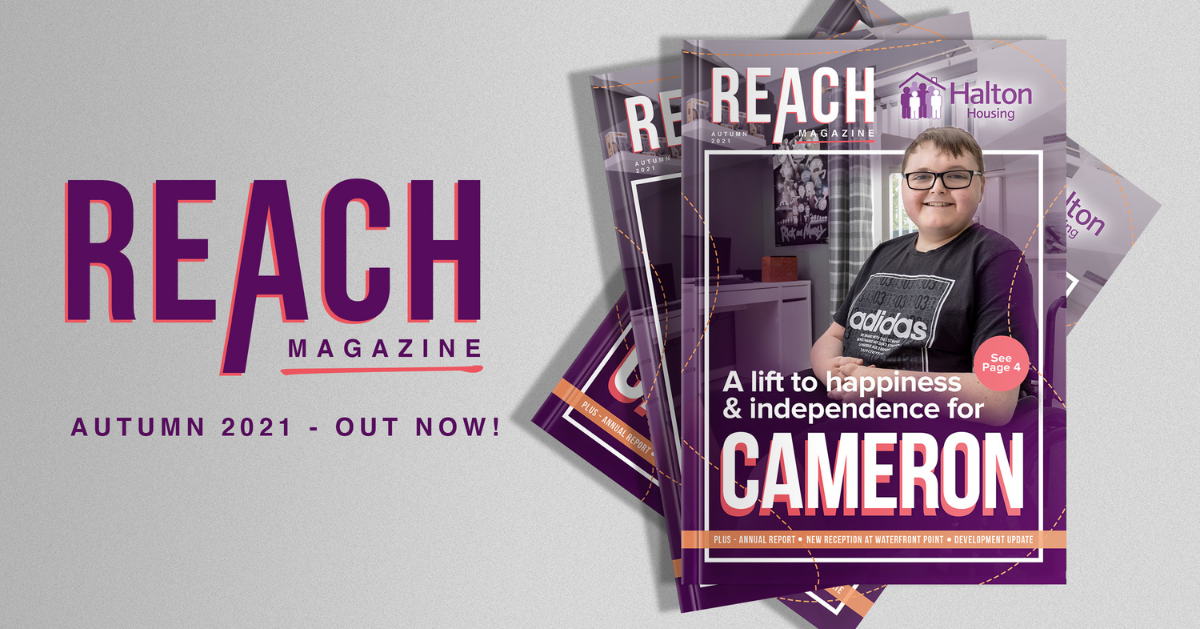 Text
We're delighted to bring you the Autumn 2021 edition of Reach magazine.
Reach is a great way for you to find out more about what we have been up to in your community so you can see how we are fulfilling our vision of "improving people's lives".
In this autumn issue, we have also included our Annual Report within the magazine which outlines our performance in key areas against our corporate objectives in 'Our Direction – OD3'.
The magazine will be distributed to all customers with their rent statements during November.
If there is something going on in your neighbourhood that you think should be included in Reach, contact the Marketing and Communications Team by emailing communications@haltonhousing.co.uk.
If you would like to play a part in helping to shape future editions of Reach, why not join our Editorial Panel? Being a member allows you to make suggestions on what content will be included in Reach and have your say on the written content we produce. To find out more about joining, email involved@haltonhousing.co.uk.
 Take a look at Reach magazine Autumn 2021 here.