< Back to news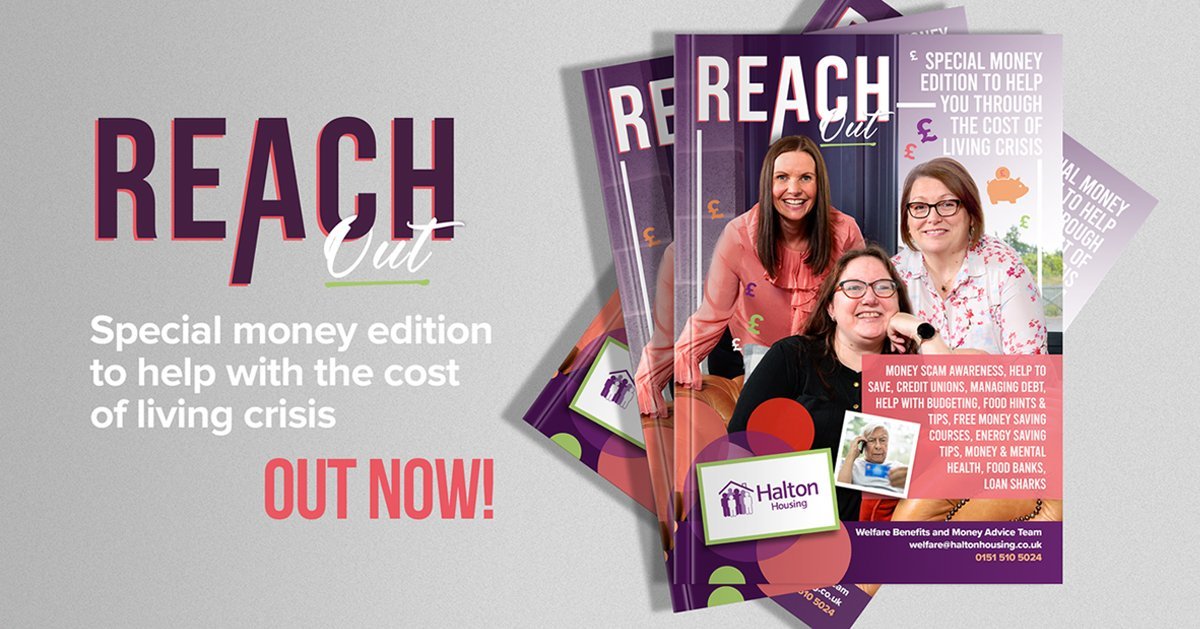 'Reach Out' magazine published to help customers through the cost of living crisis
Date posted:
20th June 2022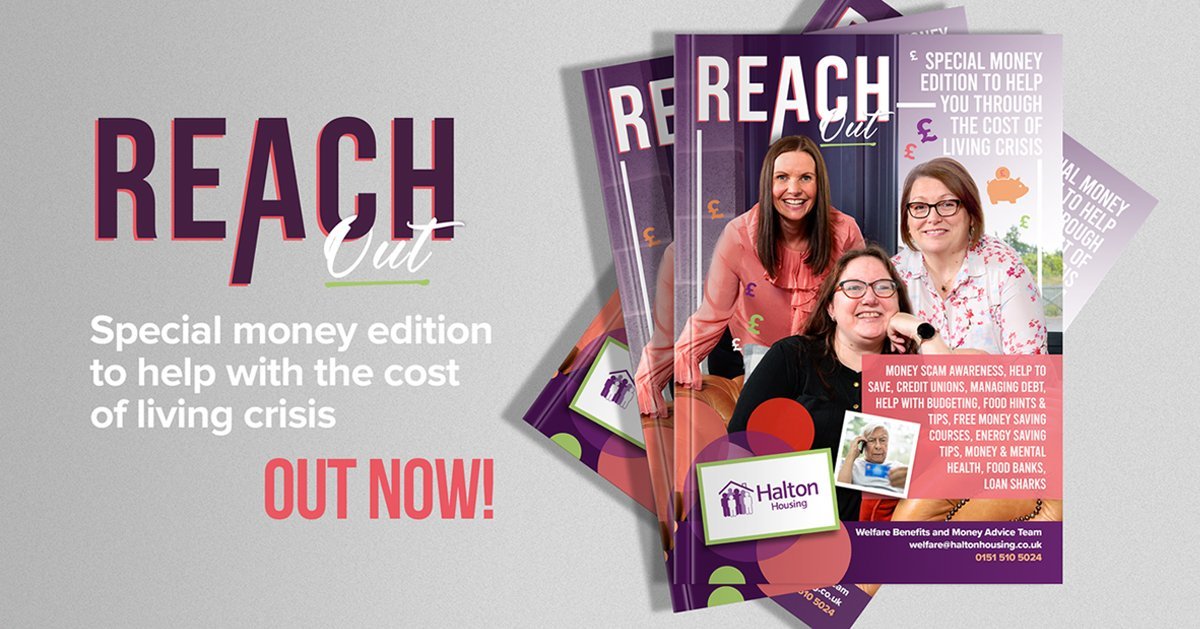 Text
The current cost of living crisis is affecting us all in more ways than one. 
To help customers navigate this period, we've published a one-off money edition of our customer magazine, Reach called 'Reach Out'. 
We understand the cost of living crisis is important and worrying time for customers and want to help us much as we can.
From help with budgeting, food hints and tips to energy saving tips, Reach Out is packed with lots of information and practical support to help you save money and access help if you need it.
Our own Welfare Benefits and Money Advice Team at Halton Housing is active in helping customers get access to benefits or support they might so if you're struggling, please reach out to them. Contact the team on 0151 510 5024 or email welfare@haltonhousing.co.uk. 
Reach Out is available to view online and printed copies are also available. Please ask a member of staff or your Neighbourhood Officer if you would like a printed copy. Our Maintenance Technicians will also carry some in their vans.