< Back to news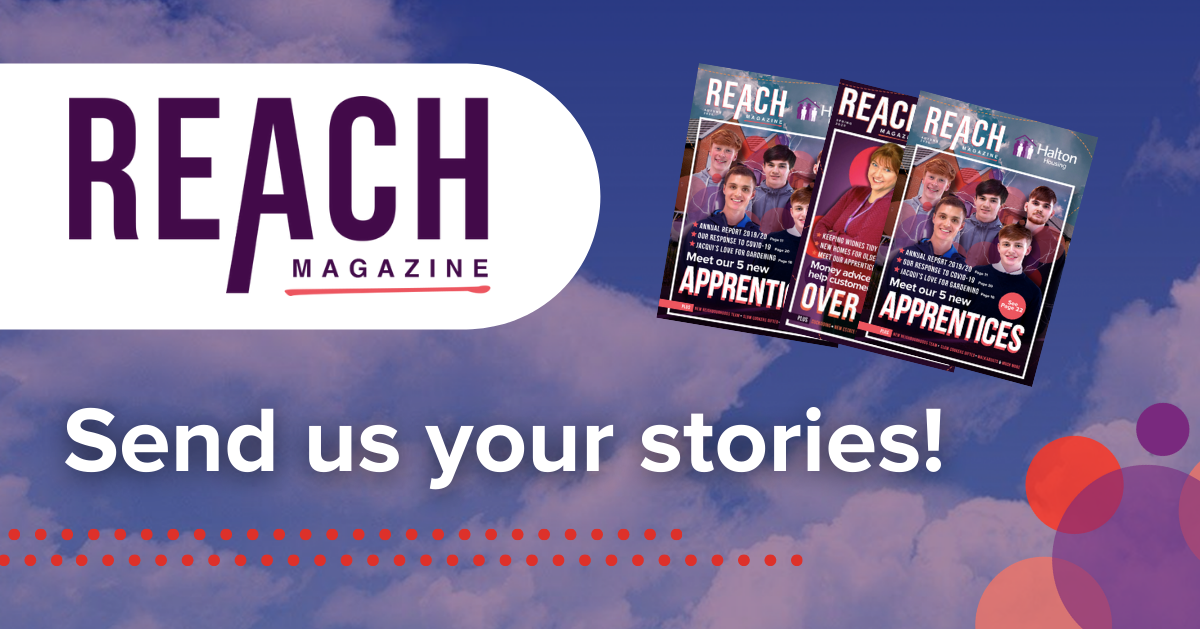 Reach out for stories for Reach magazine – autumn 2021!
Date posted:
23rd July 2021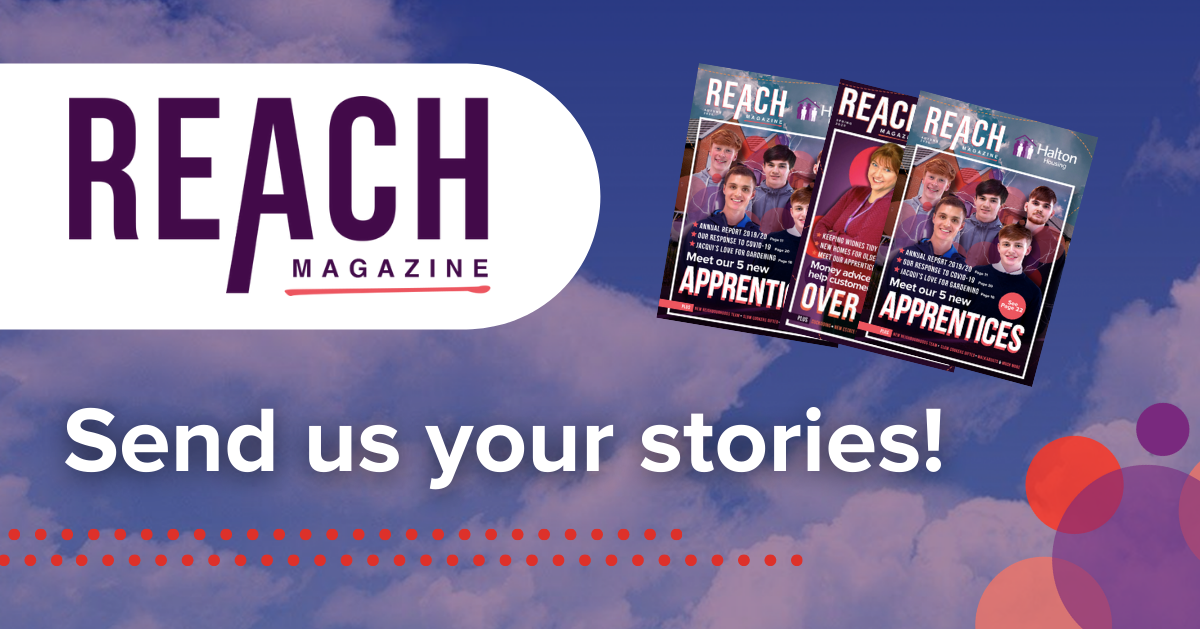 Text
As we prepare for the next edition of our customer magazine Reach which is due out in autumn, we want to hear from you.
Share your stories, anecdotes, videos and photos! If there's something going on in your area, let us know. Perhaps you've been working on something to help members of your community which you wish to share, get in touch!
In addition to spreading the word on recent campaigns and updates from Halton Housing, we strive to make Reach as customer focussed as possible.
Simply contact our Marketing and Communications Team via email at communications@haltonhousing.co.uk and we'll be in touch.
View the last edition of Reach magazine, issued earlier this year.