< Back to news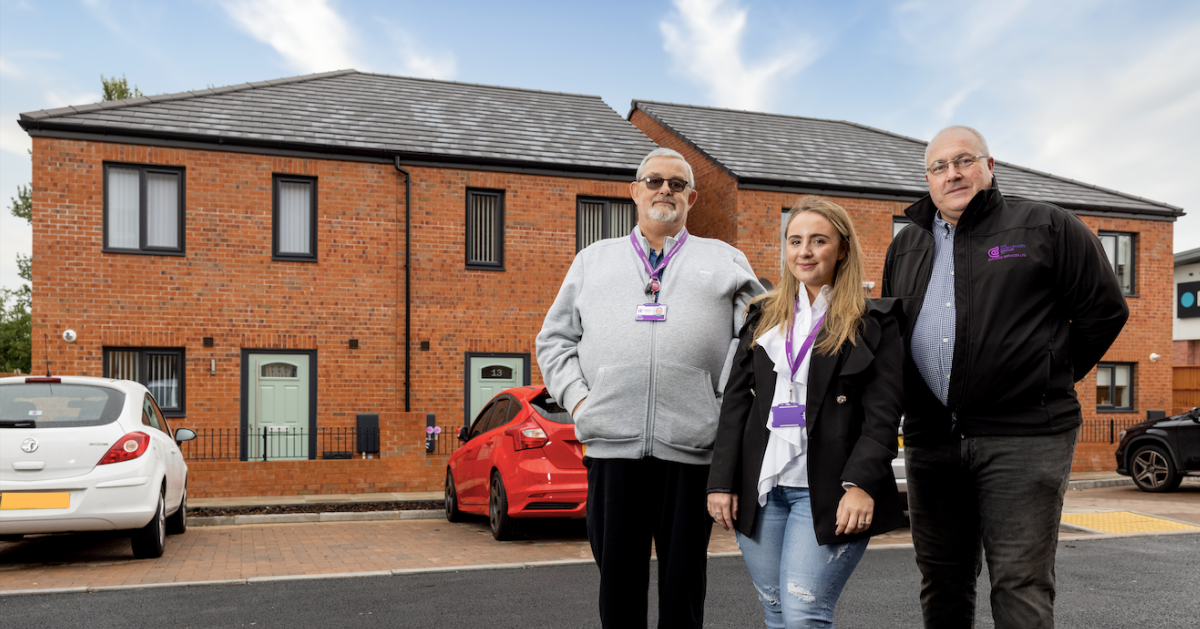 Runcorn affordable housing development welcomes residents
Date posted:
5th October 2021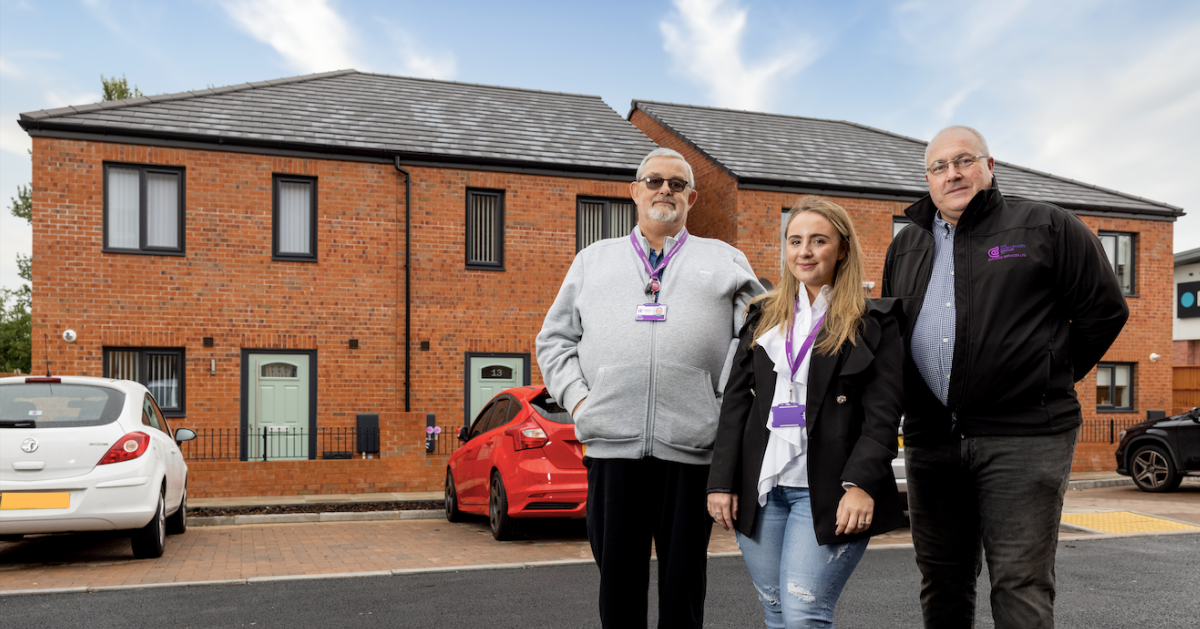 Text
Nine new homes have officially been completed near Runcorn Town Centre with customers all now moved in. 
Our Okell Street development, a former brownfield site, has seen the transformation of unused land into highly desirable homes within the existing residential area.  
The new homes come with the benefit of a range of features. All homes are provided with private amenity space to the front and rear. The ground floor layouts comprise a kitchen, WC, open plan dining / lounge and storage. Off road parking is promoted with the inclusion of the residents' car park which incorporates electric charging points.   
A modern design has been considered throughout the homes, from the contemporary front door to the stylish kitchen all while keeping in tune with the existing homes on Okell Street. Another key design feature is the full brick reveal included to all windows, adding further depth to the façade. 
The development will contribute to the wider Runcorn Town Centre regeneration project led by Halton Borough Council, by bringing much needed new homes to the area through using currently unused land  
The build project has been delivered by Challenger Building Services Ltd.  
Halton Housing Development Project Manager, Ria Griffiths said: "We're very proud of the development on Okell Street, which will help us to ease some of the acute demand for new affordable properties in the area. These high-quality homes have given families, couples and single occupants a new place to live, whilst contributing to the wider regeneration project for Runcorn Town Centre." 
Richard Hutchinson, managing director of Challenger Building Services Ltd said: "Our team understand that they're not building houses, they're creating homes for people just like them, so we go the extra mile in terms of quality and attention to detail.  These are lovely homes and my best wishes go to the new residents who will, I'm sure, be very happy there." 
Funding was secured by Homes England to develop the homes. All homes on the development have been made available for affordable rent. 
Picture: L-R - Mike Arnold, Halton Housing Neighbourhood Allocation Advisor, Ria Griffiths, Halton Housing Development Project Manager and John Conwry, Challenger Building Services Site Manager.