< Back to news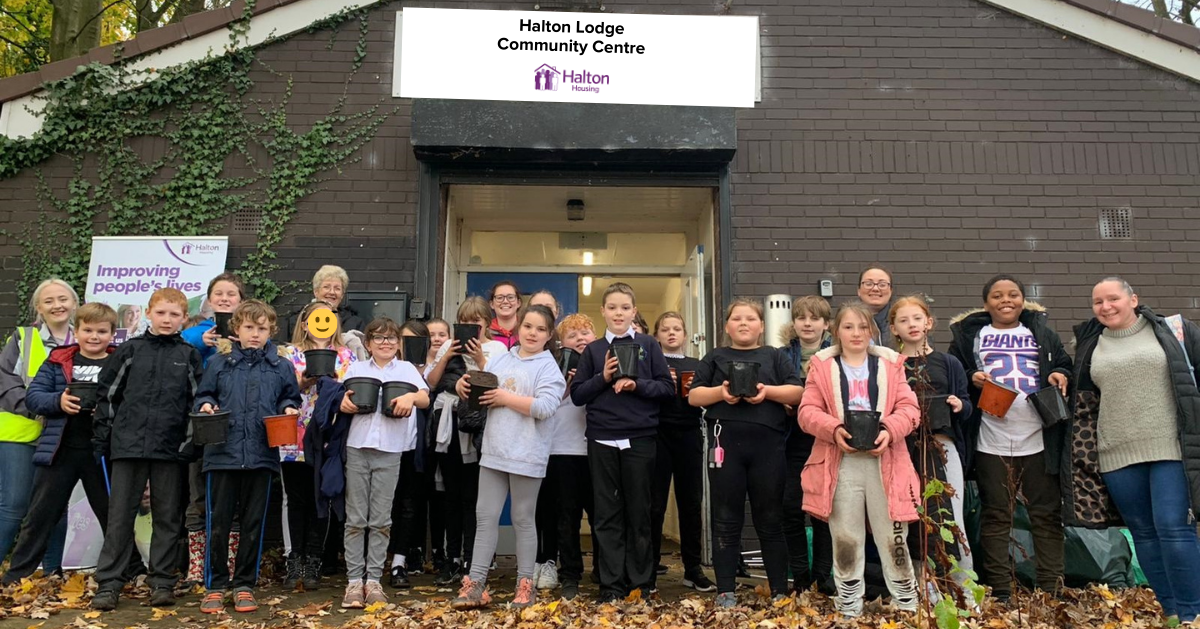 School children plant daffodils to brighten up Halton Lodge 
Date posted:
18th November 2021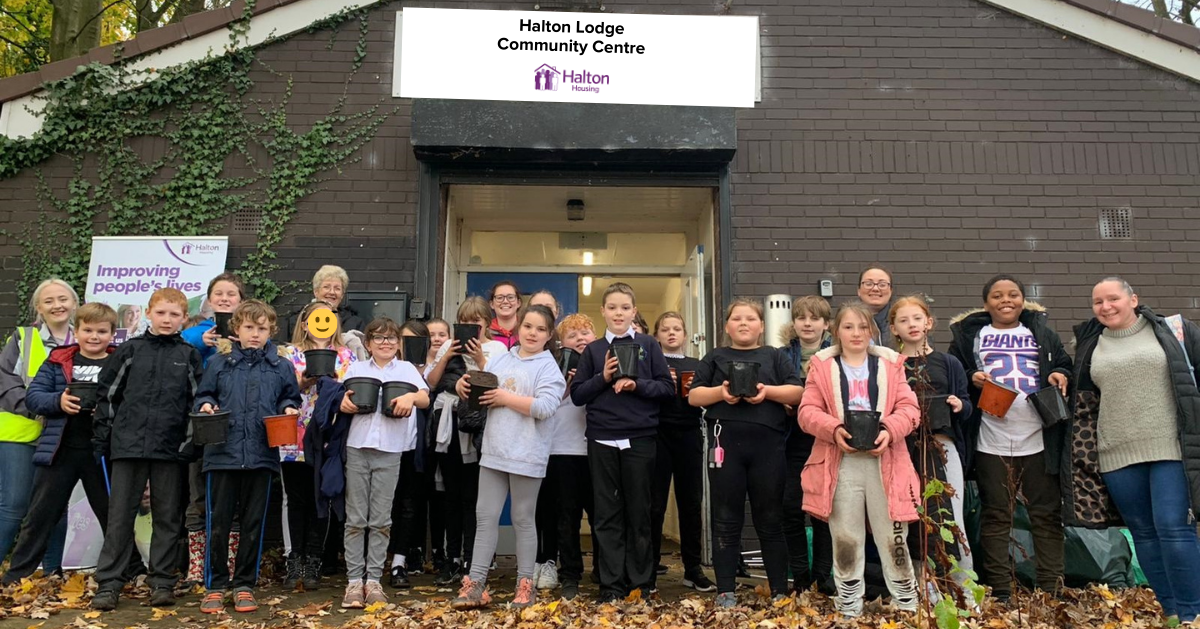 Text
School children from Woodside Primary School recently joined us to help plant daffodil bulbs in Halton Lodge to encourage them to be involved in their area and create a place to be proud of.   
The whole class behaved extremely well and participated thoroughly and fully enjoyed the bulb planting process.  
We can't wait to see all their hard work come to life next spring!