< Back to news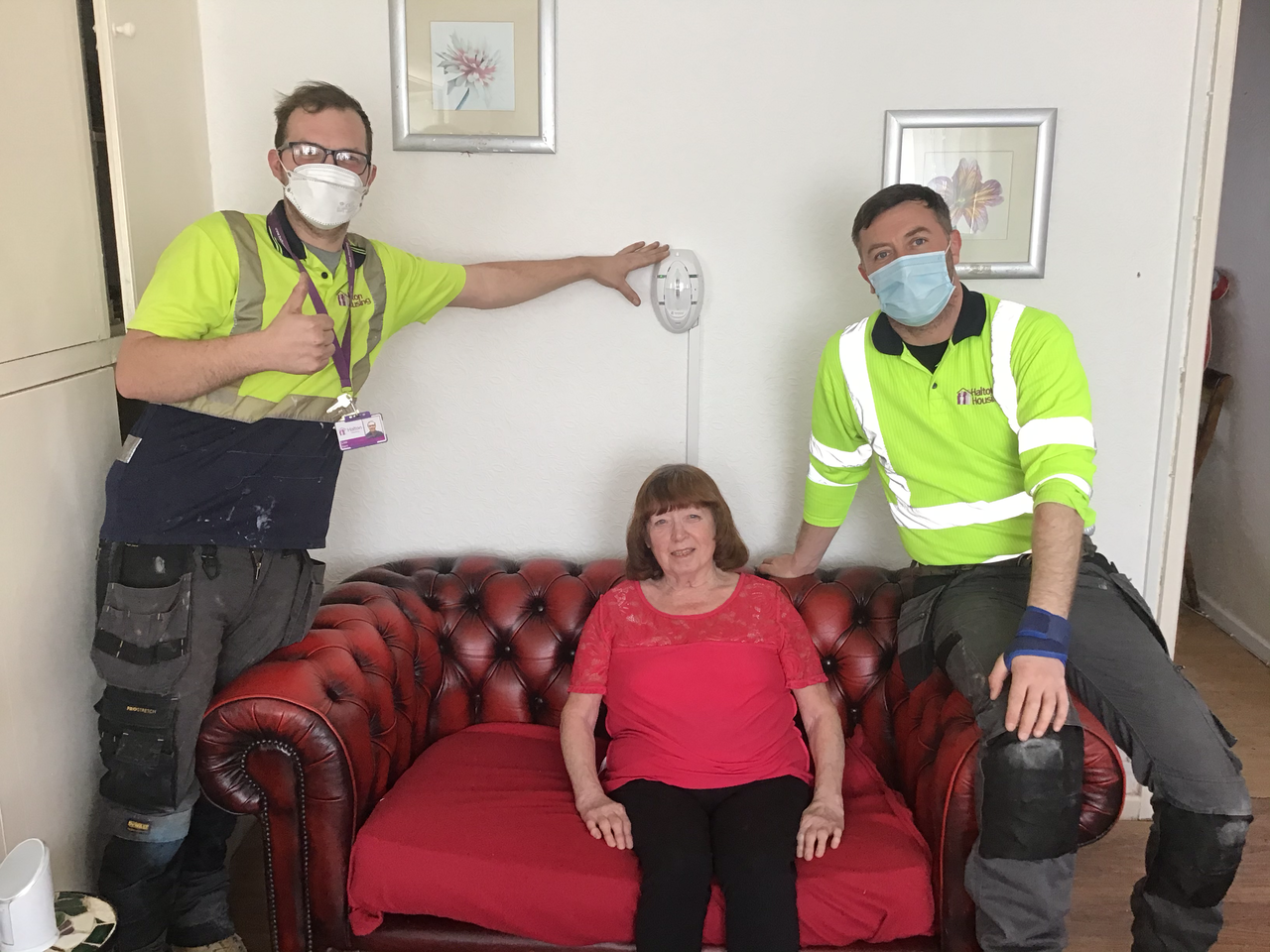 Smart smoke alarms gives hard of hearing customer peace of mind
Date posted:
23rd April 2021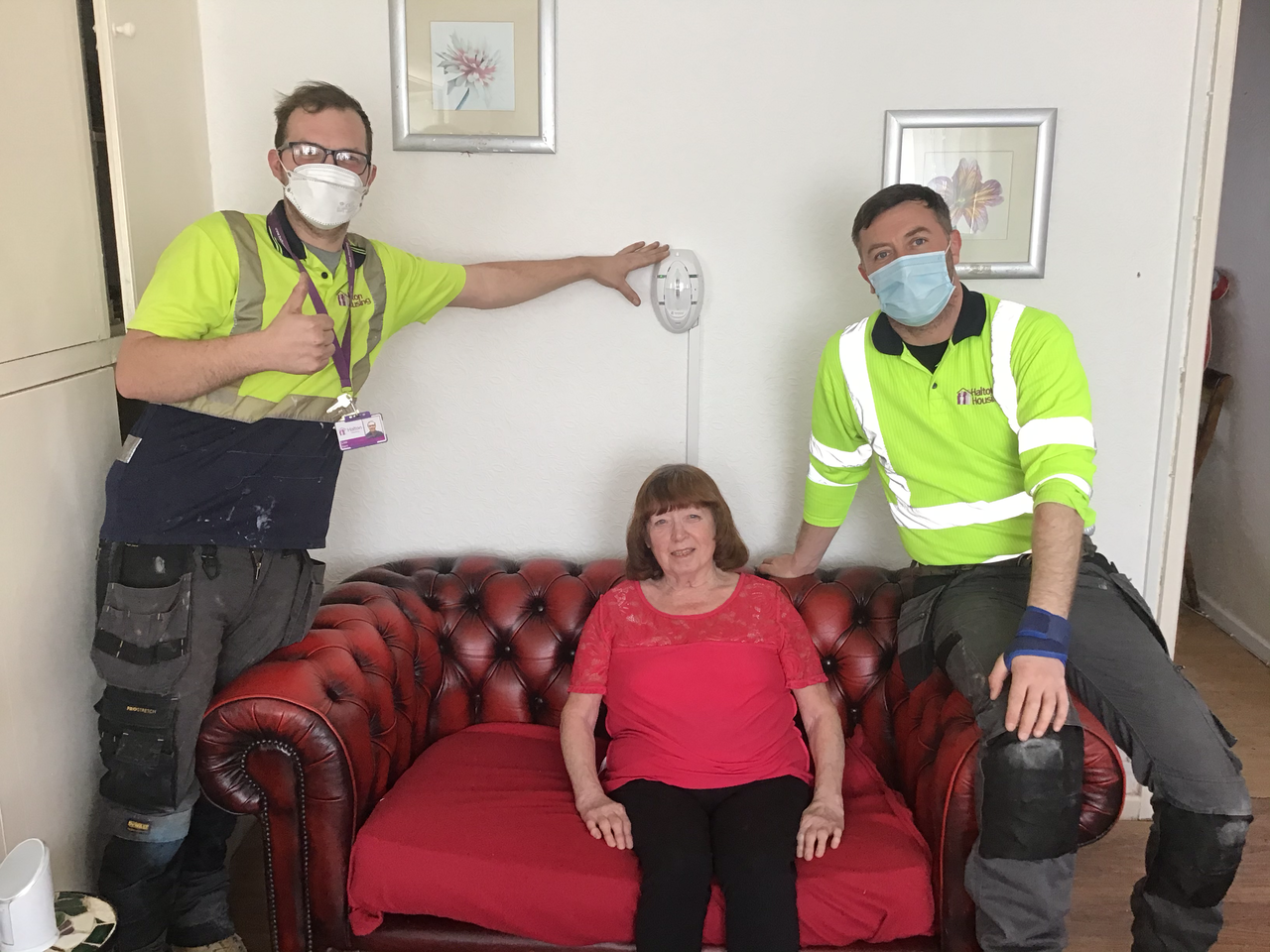 Text
A hard-of-hearing customer now feels safer in her home after some out-of-the-box thinking from two Electrical Maintenance Technicians who identified and installed specialist smoke alarms for those who are deaf or hard of hearing.
Anita Kirby, who lives in Hale Bank was recently visited by two Halton Housing Electrical Maintenance Technicians to install the specialist alarm system.
Following a periodic electrical installation condition report (EICR) carried out by Halton Housing Electrical Maintenance Technician Lenny Rowlands, concerns were raised over Mrs Kirby's ability to recognise if, and when her smoke alarm was going off.
After looking into what could be done to help Mrs Kirby, a specialist alarm kit was sourced and installed by Lenny and Lee Kerr, another Halton Housing Electrical Maintenance Technician.
The specialist alarms which are linked to smoke detectors offer strobe lighting and vibrating pad alarms within Mrs Kirby's home, including under pillows so when the alarm goes off she will be aware.
Image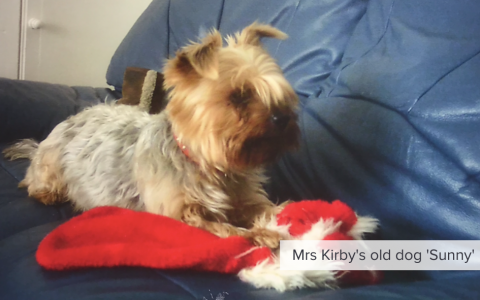 Mrs Kirby said: "I'm really grateful for this installation and the peace of mind it now offers me. My old dog Sunny was my smoke alarm beforehand but he sadly past. He would howl every time he heard the smoke alarm and come and find me frantically to tell me whenever it went off. I would like to say a special thank you to the two gentlemen who came out to install my new alarm."
Halton Housing Electrical and Mechanical Manager, John Mercer said: "This simple but effective alteration to Mrs Kirby's home vastly improves her safety. At Halton Housing we're all about improving people's lives and installing this new alarm system will do just that. I would like to thank Lenny and Lee for a great job going the extra mile for Mrs Kirby."
Halton Housing's Electrical Team received external recognition earlier this year after undergoing an annual inspection from the National Inspection Council for Electrical Installation Contracting (NICEIC). The assessor was very complimentary of the works inspected and the samples of certification reviewed.
One important job we have as a landlord is to make sure electrical installations and wiring in our homes are maintained and kept in a safe condition. Find out more what we do to keep the electrics in your home safe and in working order at www.haltonhousing.co.uk/your-home/keeping-you-safe/electricity.
Picture: Halton Housing Maintenance Technician's Lee Kerr (left) and Lenny Rowlands (right) with Mrs Kirby following the instalation of the alarms.