< Back to events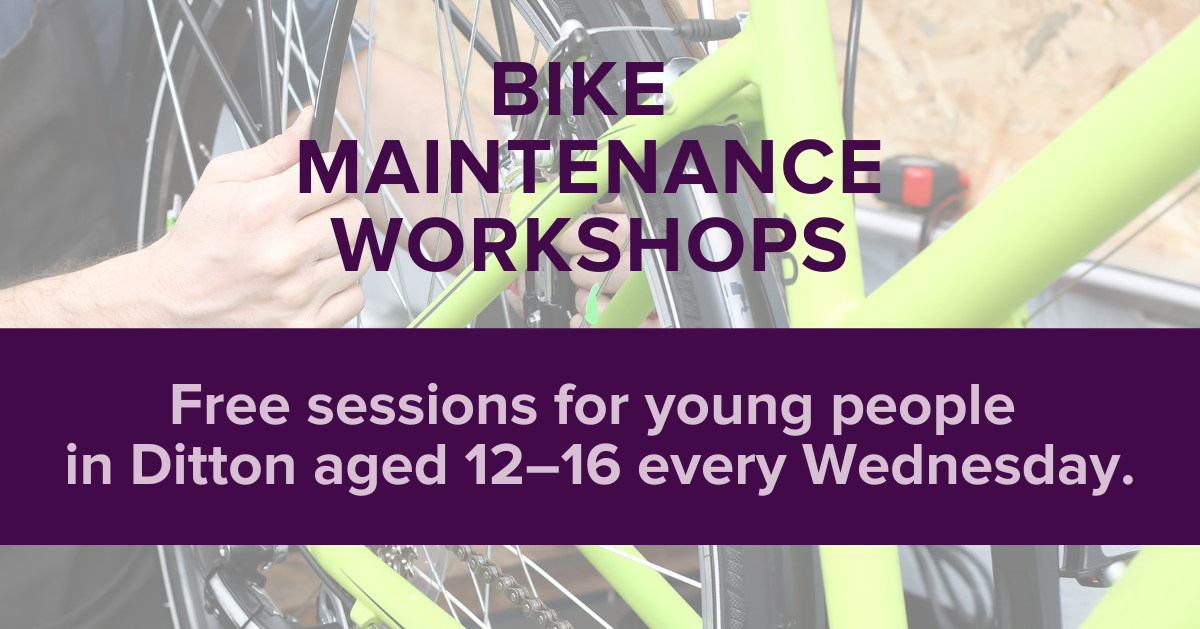 Free Bike Maintenance Workshops
Location:
Power in Partnership, Queens Avenue, Widnes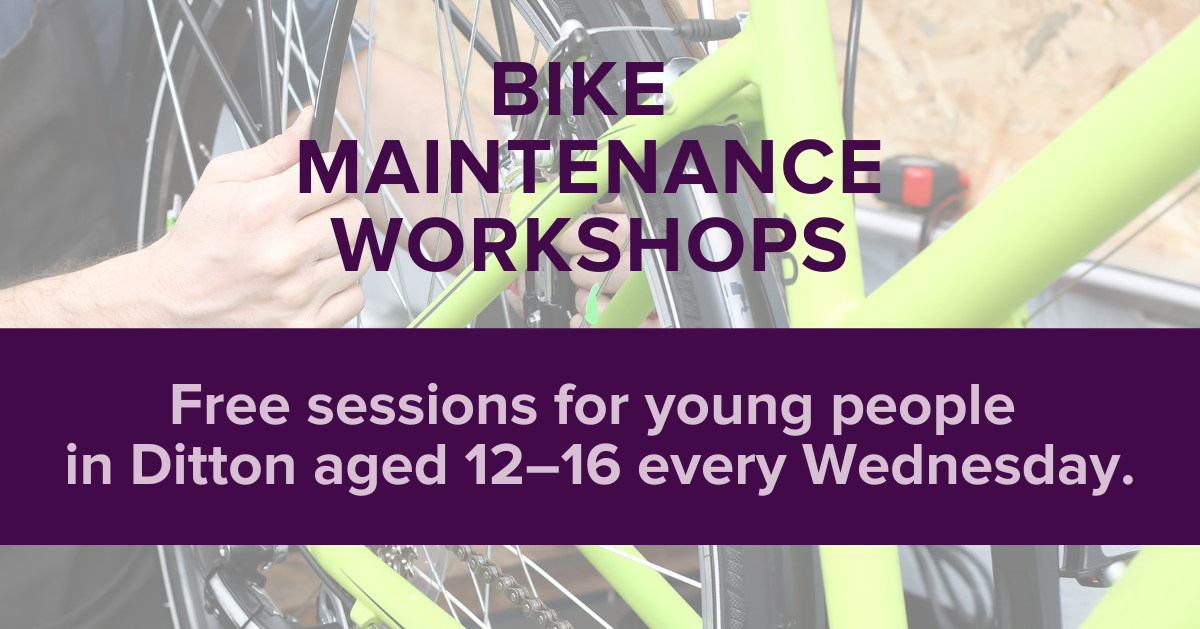 Text
Love cycling and getting around on your bike? Learn the basics of fixing your bicycle with FREE bicycle maintenance workshops in partnership with Power In Partnership (PIP), funded by Destination Ditton. 
The workshops are open to young people in Ditton aged 12–16.
No experience needed and equipment provided.
How to replace and patch an Inner Tube (fix a flat tyre)
Adjusting gears & brakes
How to tell when to replace items (brake pads, rims, bearing etc.)
Adjusting your headset
What products & techniques to use to care for your bike
The workshops take place every Wednesday, 5pm - 7pm at Power In Partnership on Queens Avenue, Widnes from 21st April for 20 weeks.
To book, contact Power in Partnership (PiP) on 07985245696, email Claire-communities@hotmail.co.uk or direct message PIP on Facebook.