< Back to news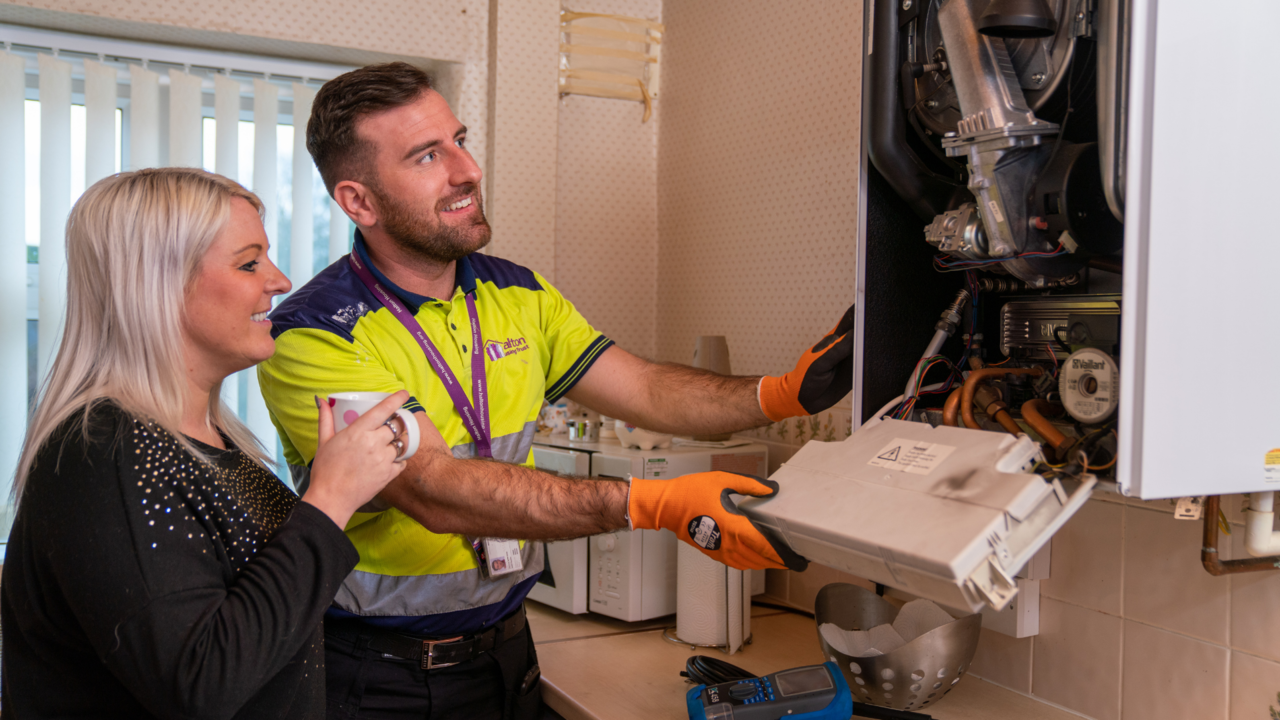 Customers able to fix their boiler with the push of a button
Date posted:
2nd September 2021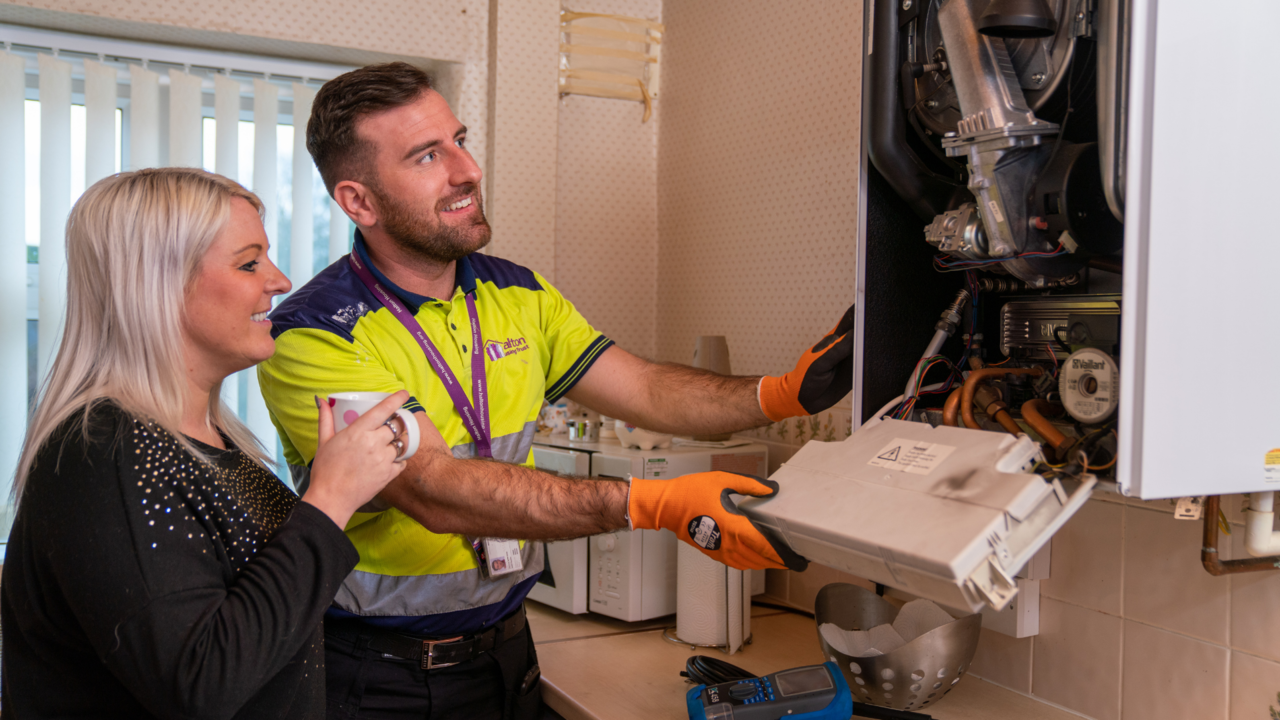 Text
Gas Engineers at Halton Housing have begun installing an innovative push button 'combi' boiler-filling valve – the 'Jepp Valve' that prevents over pressurising the system and stops gallons of fresh water from being wasted.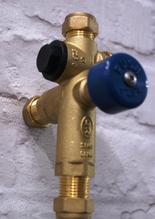 Loss of water pressure is one of the most common faults that will stop a boiler from working. In most instances the problem can be resolved by repressurising the system, however, may not be practical for every customer and can risk the system being over pressurised, if not done correctly. 
With the new valve, customers will be able to instantly self-fix their boiler if it loses pressure, with a preset maximum pressure (1.4 bar) so it can't be over pressurised. 
Jon Blackwell, Head of Repairs and Maintenance at Halton Housing said: "Over the last 18 months, the Jepp Valve has become more relevant than ever. With a customer being able to operate the valve very easily, it reduces the need for an engineer to visit and limits contact for both customers and engineers. This also saves the inconvenience of waiting for an engineer to come out, and being without heating and hot water during that time".  
The Jepp Valve is Water Regulations Advisory Scheme (WRAS) approved, recognising its water saving properties. 
Engineers will initially be installing the new valve where there has been an issue in the past, and also to all newly installed boilers. 
This is another example of where Halton Housing are applying innovative solutions to improve the quality of our homes.  Last month our Gas Engineers began installing Condensate Pro to provide maximum protection from frozen condensate pipes during the winter months.  
To find out more about Jepp Valve visit www.hub-distribution.co.uk.