< Back to news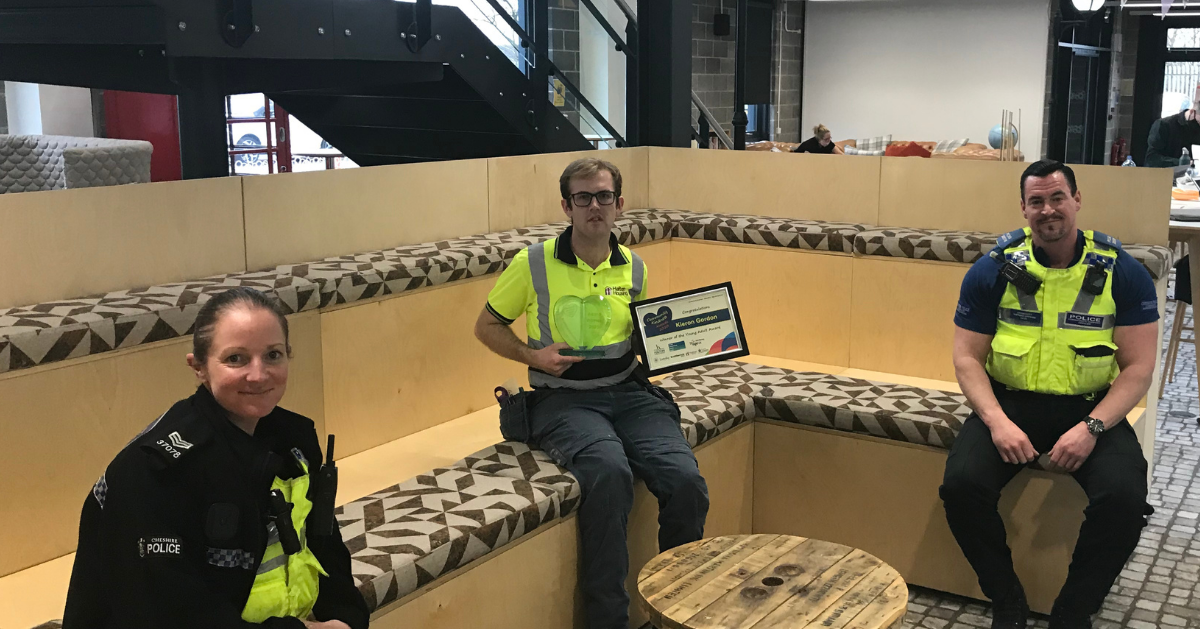 Halton Housing estate services operative scoops community award
Date posted:
26th March 2021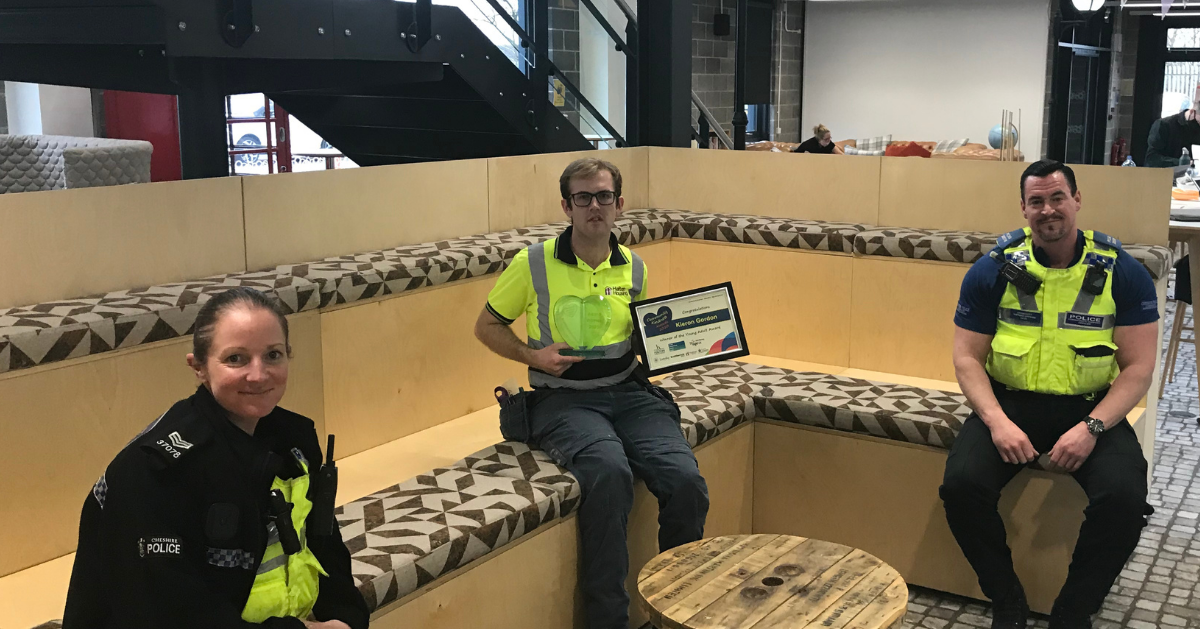 Text
Keiron Gordon, an Estate Services Lead Operative at Halton Housing has won the 'Young Adult Award' at Age UK Mid Mersey's Community Kindness Awards 2020, after being nominated by his friends and colleagues.
The Community Kindness Awards aims to recognise unsung heroes of all ages in our communities who make life a little easier for those around them.
An instantly recognisable member and volunteer in his hometown, Widnes, Keiron, 23, spends much of his spare time litter picking, emptying overflowing street bins, running campaigns, raising awareness, and reporting issues to improve the environment.
Two years ago, Keiron become a Keep Britain Tidy #litterhero ambassador which has aided him in highlighting the issue of litter and waste in the UK and the world. Keiron also set himself the target of completing a litter pick every Saturday for the year as well as litter picking of evenings during summer.
Keiron moved into full-time employment with Halton Housing as an Estate Service Operative in May 2016 and has recently been promoted to Estates Services Lead Operative taking an active role in clean-up days with the Estate Services Team whilst keeping up with his voluntary work.
Commenting on winning the award, Keiron said: "I was completely shocked when I received this award. I do what I do because it's my passion and a lifelong hobby and I can't see myself stopping any time soon. The support I receive from the public is absolutely immense and I am extremely grateful. Thank you to my friends and colleagues who voted for me and supporting me, I really appreciate it."
The award ceremony was held virtually during a live-streamed event which is available to watch here.
Last year, we provided a funding boost for 'Keep Widnes Tidy', a voluntary litter picking group in Widnes set up by Kieron. The funding from our Helping Hands initiative will enable the group to purchase new equipment, allowing more people to get involved in its activities.
We were also proud sponsors of the 'Community Enterprise Award' which was won by Quigley's Bakery in Runcorn.
It was also great to see our new Customer Forum Chair, Louise Nulty pick up the 'Community Kindness Award'. 
On behalf of everyone at Halton Housing, we would like to take this opportunity to congratulate all of the winners at this year's Age UK Mid Mersey's Community Kindness Awards.
Watch the awards in full:
Picture: Keiron (centre) with Sargent Moore (left) and PCSO Carr (right) from Cheshire Constabulary, the award category sponsors who presented Keiron with his award.