< Back to news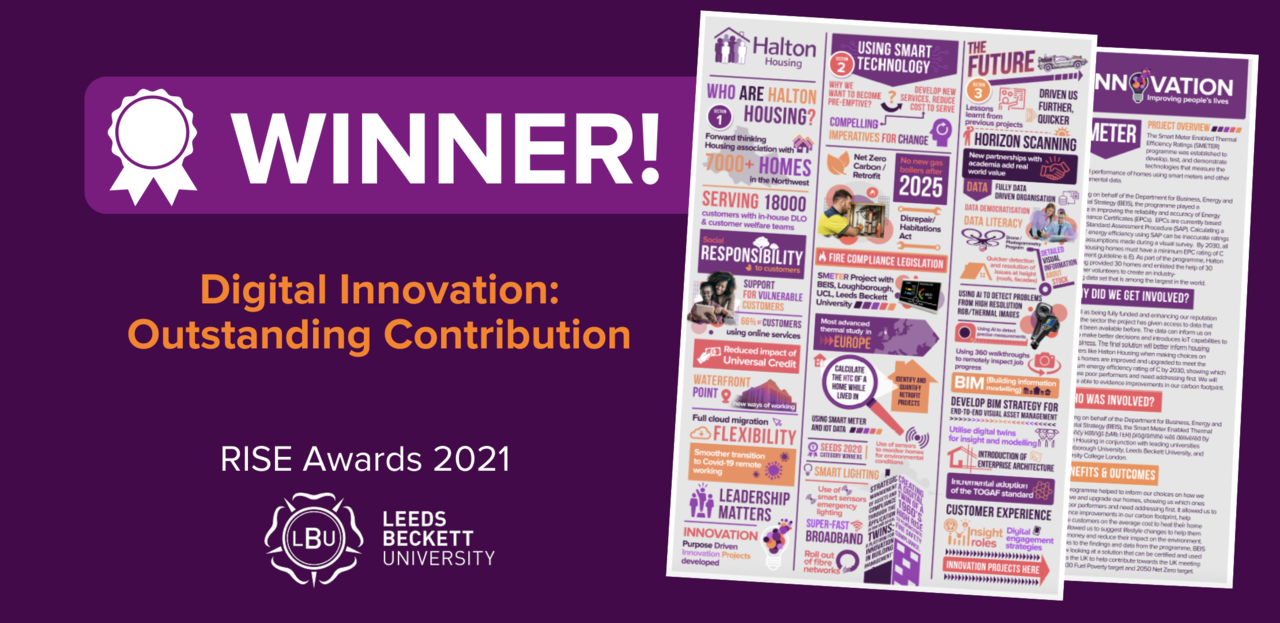 Innovation Team scoop award for SMETER project
Date posted:
3rd September 2021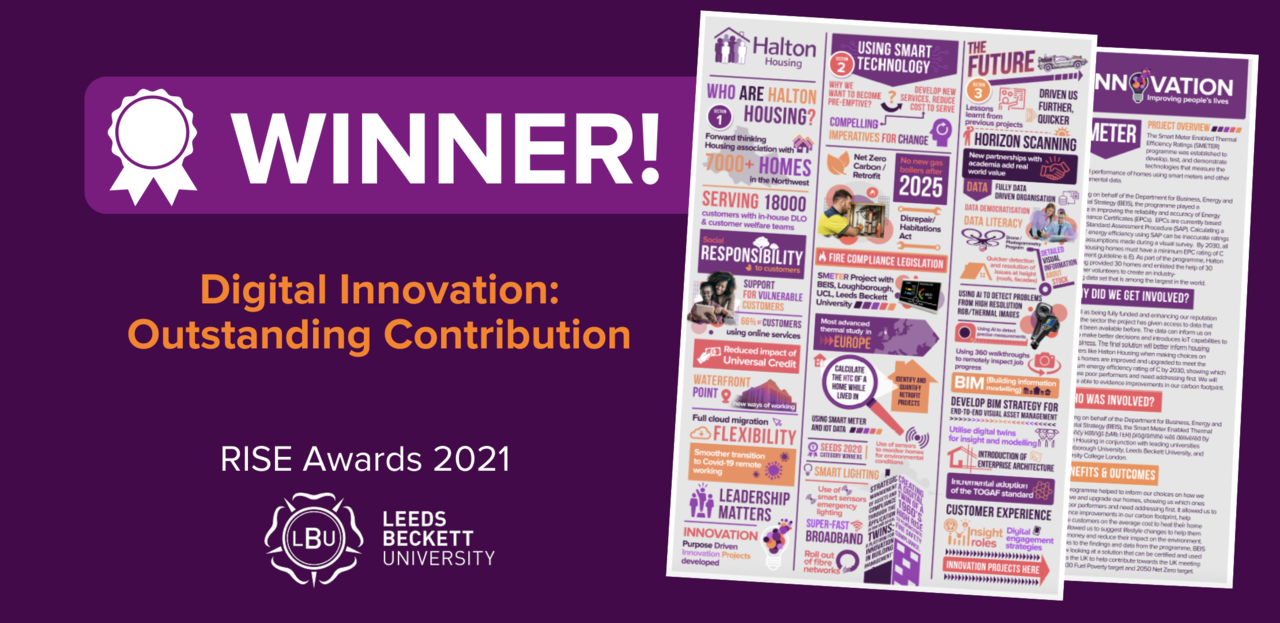 Text
We're delighted that our innovation team led by Lee Reevell, were today announced as winners in the The RISE Awards 2021 for their poster submission in the Digital Innovation: Outstanding Contribution category.
These highly regarded awards, hosted by Leeds Beckett University seek to recognise, celebrate and showcase exemplar case studies from the Built Environment sharing emerging best practice in Research, Innovation, Sustainability and Enterprise for new and innovative products, technologies, processes, projects and schemes.
The awards aim to recognise the contribution that our sector can bring to this global climate movement to build back better; bringing together academic, industry, third sector and community groups in a unique celebration of all those who are helping to change the way we build and live in the future.
[Video: The moment Halton Housing's winning submission was announced]
Poster submissions were encouraged across 20 different categories, with awards for energy efficiency, education and training, social value, urban biodiversity, research and more up for grabs.
The RISE Awards enabled Halton Housing to showcase our innovation work in the required poster format.  The design charted our innovation approach and areas of focus in an engaging format, with a particular focus on two projects: SEEDS and SMETER.  See the award-winning poster design below. 
Image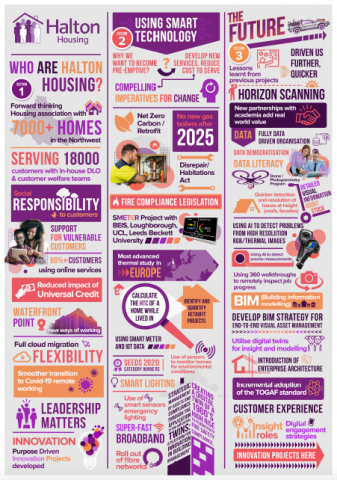 Image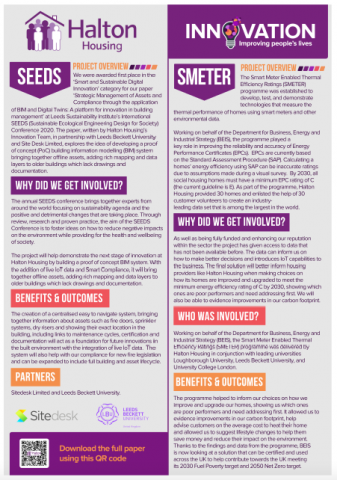 Click to view the full poster submission.
For more information about our innovation work, visit https://www.haltonhousing.co.uk/about-us/innovation