< Back to innovation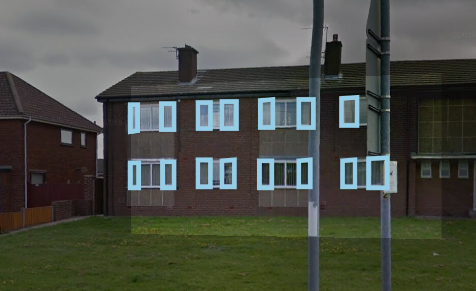 Spotr.ai
Date posted:
18th November 2021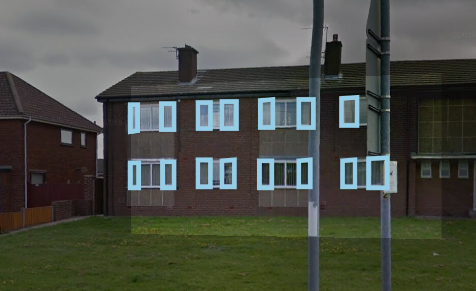 Text
Project Overview
Our 'Spotr.ai' project is about using innovative computer vision techniques to deliver external stock condition surveys. Images from various public sources, such as Google Street View are assessed alongside images from private sources such as GetMapping, and our own images database.  
The computer vision can pick out visible components and attributes within in the images and provide a condition rating. Precise measurements of windows and doors are possible along with material detection. Roofs, gutters, and fascias can be assessed without the need for a site visit or costly scaffolding.    
The system provides a consolidated, low touch, virtual stock condition report. This in-turn supports planned maintenance programmes & safety inspections by identifying area that are most in need of attention.   
To compliment this, our teams use 360 mounted cameras to capture street level imagery on estate walkabouts to identify repairs and maintenance needed to pavements, roads, trees, and vegetation. Trials to crowdsource images are being planned to keep the image database up to date and to allow Spotr.ai to look for trends.   
Shortly, public LiDAR data will be added to show depth, and presented layered on the map alongside other public / private GIS data sources. 
Image
Why did we get involved? Why the need for the project? 
Traditional cyclical surveying and maintenance do not provide enough targeted coverage to understand home condition at any given point in time. Manual survey will be augmented with virtual surveys to give the assets team a great understand of homes and the ability to check for issues without visiting site.  
Partners/Who's involved 
Spotr.ai / Protech Innovation network  
Benefits & Outcomes 
The benefits of Computer Vision allow us to augment traditional surveying techniques with new technologies to inform us sooner, manage better and provide a better service to our customers.