< Back to blog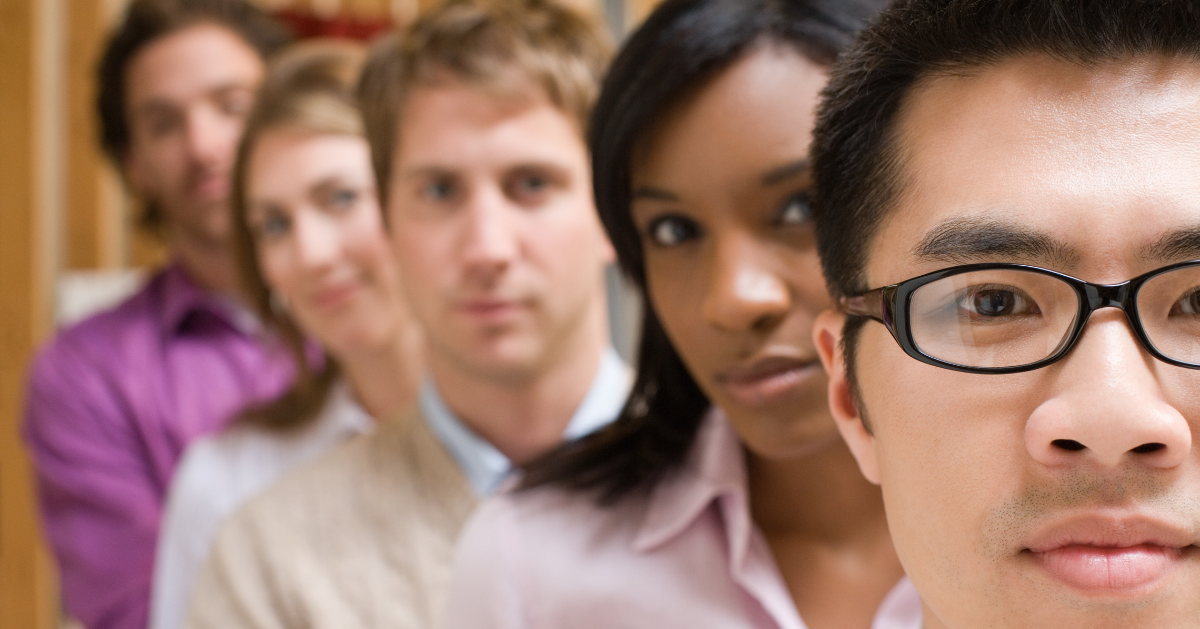 People in the midst of a pandemic
Date posted:
13th July 2021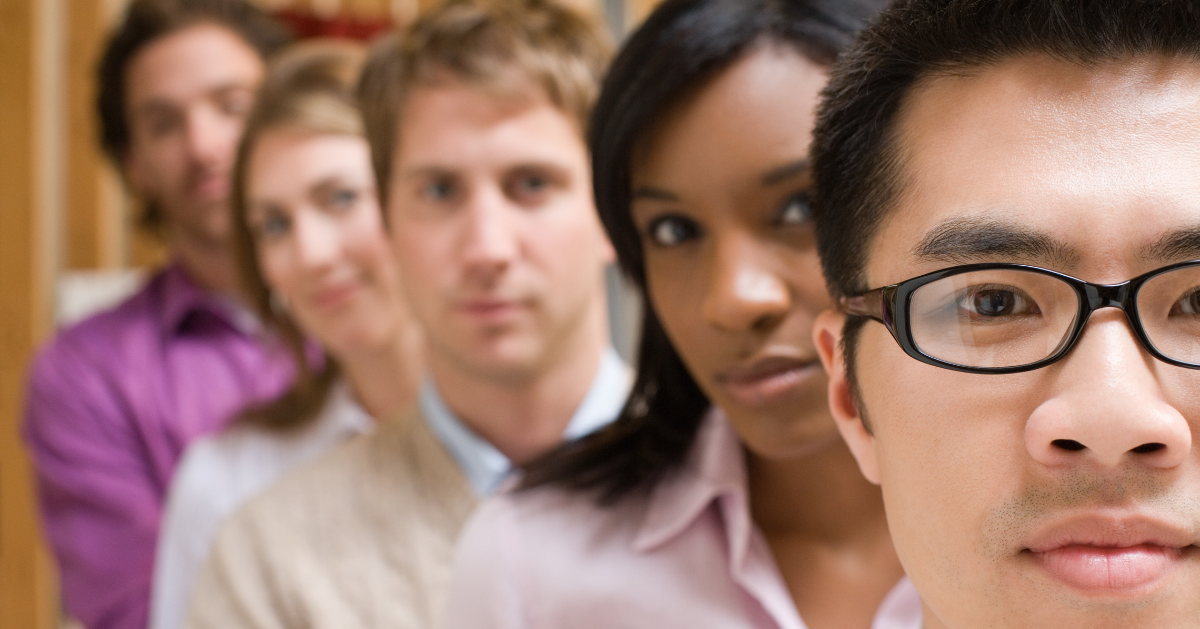 Text
In our last blog, we wrote about another 'P' in the pandemic – our Programme management office and the 'Driving our Future' transformation projects we successfully delivered despite the turbulent times.  
This month, attention turns to the impact of the pandemic on our People.  Much has been written by CIPD and other human resource bodies about the effects of the last 18 months on areas like financial security, work and life balance, mental health and wellbeing, employer response and communication, and what the future of work may look like.   
We want to focus on the positives and the things we have still managed to do with our people despite the pandemic and what we have learned along the way. 
Since the first lockdown in March last year, almost overnight it seemed, our longstanding approach to agile working and heavy investment in technology paid dividends and was shocked into action – with most office-based colleagues able to work from home with minimal disruption. 
The world may have been in the grip of a pandemic but our work couldn't end or transition to 100% online when our frontline colleagues still had to carry out emergency repairs and maintenance work across our 7,000 homes. 
Our people really shone during the difficult months that followed with immense restrictions and the fear and worry that accompanied a rising death toll from the virus.  So just what did we achieve with our People during this time? 
Survive, or thrive? 
The pandemic has separated people from their workplaces, their colleagues, and familiar daily routines. In many cases, it has added stress, caused a drop in morale, and fragmented team cohesion — all of which can impact performance.  
It was therefore really important to make colleagues feel included and for us to really look after their wellbeing.  In December we delivered a fun, virtual peer-to-peer awards event to recognise and celebrate what our people had achieved during the first waves of the pandemic.  
We established a new 'iConnect' colleague engagement programme delivered by the Leadership Team to help all colleagues feel part of the wider workforce, and importantly 'in touch' and up to date with what was going on across the organisation. 
We Introduced a robust wellbeing programme through our People Team where resources, our time and helpful signposting was made available to all colleagues around wellbeing support.  From lunchtime quizzes and bingo, to a dedicated internal channel giving focus to hearts and minds and a #yourwelbeingyourway initiative, colleagues knew that they should not suffer in silence.  
All of our recruitment – from senior leaders to apprentices – had to be done virtually, meaning that many colleagues despite having been with us for over a year now, have either never met their whole teams face to face, or have never worked from our main office at Waterfront Point. This carries the risk of impacting relationships and team cohesion and yet, Halton Housing colleagues have displayed exceptional resilience despite the challenging circumstances.  Little did we know 18 months ago that the prospect of a face-to-face meeting could be so longed for?! 
What about our frontline services?  Despite a large proportion of our workforce now working from home, we still had essential services to deliver to our customers for emergency repairs and compliance-related work.   For our frontline teams to achieve 100% gas compliance and access during this time with the additional restrictions that were in place was a real stand out achievement.  
With a People Strategy still to deliver, even though at the start of the pandemic it was more about adjustment and crisis management, I'm delighted that we were still able to deliver 'Leadership Matters' - a robust leadership programme dedicated to leadership development across the organisation and have also recently launched 'Thrive' - an intense personal development programme for aspiring colleagues to focus on themselves and their chosen career pathway.  
Perhaps best of all, was having external valuation from Investors In People for the work we had done during the most challenging period we have experienced to date. We were thrilled to retain our Gold IIP accreditation during the pandemic following a rigorous assessment – and not only that, but also to be named in the top 20 250+ Gold organisations in the UK! 
So, what has this last 18 months taught us?  
There have been many lessons learned during the past 18 months and there are lots of thought pieces already published, but these are the things that have stood out most for me:  
1. Trust your people 
We need to trust our people. I firmly believe – and this has been proven throughout the pandemic – that we have a hugely committed workforce.  When things got really tough in the earlier waves of Covid, people got their jobs done in the most difficult of circumstances.  Some caring for shielding relatives, parents home schooling, some providing support for vulnerable family members, others suffering internally with their mental health.  
It's a longstanding misconception that 'if you're not in the office then you're not working'. Or, that if you're not visible, then you're not being productive. With Teams and other software, people have been able to do almost everything they could in the office, at home.  With information updates to post and health and safety arrangements to communicate, in many instances, colleagues were working unsociable hours to make sure the job was done! 
Yes, it's great to have people in the same space, but when that's not possible, we absolutely know that we can trust people to perform effectively from home or other location provided our business and customer needs are at the forefront. 
2. Agility first 
Agile working has been one of the hallmarks of Halton Housing since we began fifteen years ago.  This approach to work allows, and encourages colleagues to work at their optimum productivity whether this is working from home, or other location. When the pandemic first began, our approach to agile and Investment In technology meant that we were well placed to adapt to the challenges that covid-19 presented. 
The pandemic has intensified our approach undoubtedly and we as an employer have needed to demonstrate more flexibility than ever before.  We accepted that work patterns would need to change to meet the demands that were presented both in a work sense and in our personal lives. It has very much been a two-way process throughout and we have worked with colleagues to maintain an ongoing dialogue about what is working well and what we need to revisit.  
3. Wellbeing is vital 
Many of us can testify to the challenges of plate spinning.  Working parents facing regular (and unannounced!) isolation periods when a school bubble bursts, feelings of loneliness, loss of structure, frustrations of feeling like we need a break when home has also become our desk.  
Not only that, but many people with existing health conditions have seen these worsen due to the pandemic, with anxiety and stress at peak levels.  
We made colleague wellbeing a priority from the start and turned our attention to understanding the varying needs of our colleagues. We must do whatever we can to ensure colleagues know that we have their back. We are here for them to support them in whatever way we can.  Welfare calls, signposting to help and resources, time in the diary for a check in where no work talk is allowed... Asking, and asking and asking again if people are ok.  Assuming nothing.  
4. There's no going back 
'Pandemic' and 'unprecedented' must be the most used words of the past 18 months, but this generation-defining event has most definitely changed the future of work for almost every organisation. 
Things may never go back to the way they were – nor should they need to – but from now on, I would like to see an irrevocable shift to a more flexible, trusting, empathetic culture in organisations. That's certainly true for us at Halton Housing. After a hugely challenging and difficult period, this has to be the most positive outcome of them all.  
Keep talking, keep listening and allow the learning from the past 18 months to develop and enhance your future approach to work.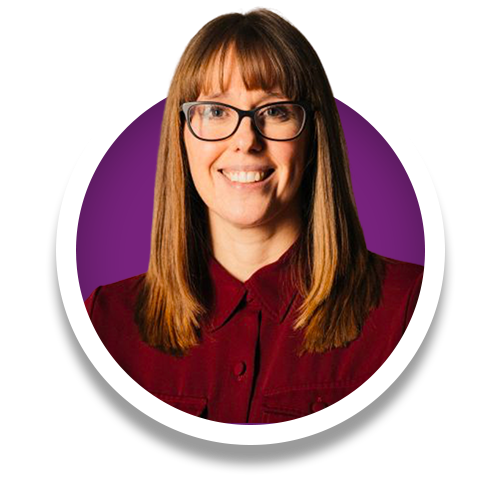 Written by
Natalie O'Hara
Natalie is Director or People and leads on HR and Organisational Development; developing leaders, organisational culture, and recruiting and retaining people with the right skills to deliver our services.